HHS's Mascot is Changing For Good!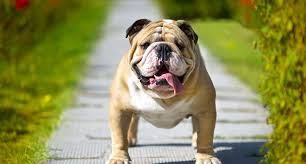 Hawthorne High School is and has always been the home of the Bears. Or has it?
The HHS Student Council has recently voted to do away with the bear as the mascot.
"The mascot has become boring and we need a little extra spice," one anonymous student council stated.
In an effort to freshen up the school image, Hawthorne High School will now be the home of the Bulldogs! This will come into effect in the fall of the 2020 school year. 
We are going to make things a little different around here. The school district will invest in a real, live bulldog to replace our previous mascot!
Who wouldn't want a live dog at every HHS sporting event? Regardless, we are supportive of this decision and we can't wait to see even more new changes next year!