Quarantine Questions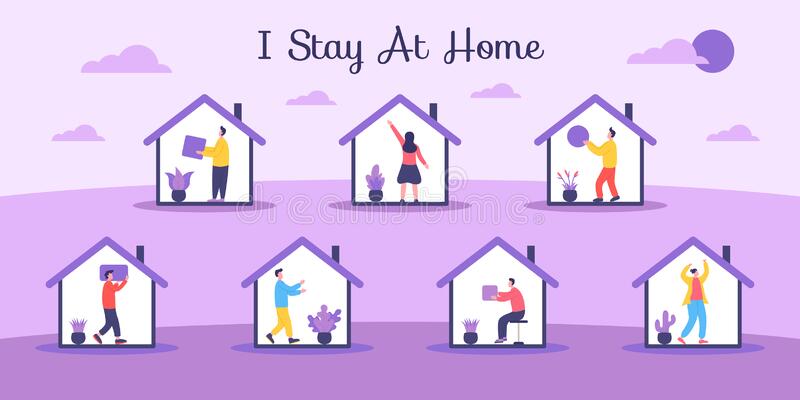 Throughout the midst of all the current chaos happening, The Clarion reached out to students to answer a few questions on how they have been dealing with remote learning while in quarantine from school. They share their varying thoughts and opinions and give in-depth explanations regarding the current situation.
How have you been handling all the work you have been given from each class? Is it stressful?
Lubanah Alayoubi: To be honest, all the work that I've been receiving from my classes isn't very stressful. There's just a lot of busy work and it's annoying.
Jacqueline Caraballo: Given the workload that was given to us, I sort of crammed a lot of it into two days so I can have more of a vacation rather than schoolwork every day. It is stressful the days that I do the majority of my work, but then afterward it's not so stressful.
Alex Henriquez: The work I have been given from each class has been stressful, but on some days it could be easy. I find it unrealistic how we have homework every day from every class. Some teachers without thinking give me work that consumes a lot of time, that they don't remember that I also have a ton of other assignments to do from all of my other classes. Since we have no school I usually wake up around 10 to start my work, but surprisingly I finish around a later time. After I finish all my work, I feel so drained because of looking at my computer all day long. Which sometimes… leads me to take a nap for a while! Then I wake up when it's nearly night time, meaning I don't really have time for myself. Either late at night or on the weekends I have been doing fun things for myself! So yes, handling all this homework has been stressful.
Molly Mateus: I have been handling my work by splitting it up day by day. Sometimes it all is just too much, causing me to fall behind. But I try to give myself a certain amount of time for each class. It is hard to balance all of it, class meetings online, chores, etc.
Have you found online schooling to be something you like more or do you prefer public schooling better? Why?
Lubanah Alayoubi: I'd rather go back to school since I can interact with my teachers and peers.
Jacqueline Caraballo: I sort of prefer online because I can do the work on my terms and turn a regular six-hour school day into a three-hour because I'll be working at my own pace and not needing to wait for any sort of bells to dismiss me to the next class.
Alex Henriquez: I prefer public schooling over this remote learning schooling because, in public schooling, you dedicate your time there and when you get home all you have to do is probably one or two homework assignments, or maybe study for a quiz and then you're done. I also feel like I understand better when my teachers explain in person how to do an assignment because some assignments were difficult, and when I emailed a question, they get frustrated with me. So when they're frustrated with me I'm frustrated with myself haha.
Molly Mateus: I prefer public schooling because it is easier for me to get stuff done. Mentally when you are in an environment where you are used to relaxing, it will be harder for you to get stuff done. I am more productive when in a desk, which I don't have at home.
Have you been keeping in touch with your friends and family during this time?
Lubanah Alayoubi:  Yes, I have been keeping in touch with family and friends at this time.
Jacqueline Caraballo: Yeah, I've been keeping in touch with people through social media and I've been visiting nearby relatives just to get out of the house.
Alex Henriquez: Yes, I have been keeping in touch with my family and close friends! I have been face-timing one of my best friends, texting my other friends how and what have they have been doing throughout this time. 
Molly Mateus: I have been keeping in touch with my friends and family. It is hard doing it from home, but I do see them from time to time in small groups. Face-time and texting is my main form of communication.
What is one thing you miss about school right now?
Lubanah Alayoubi: I miss seeing my friends the most right now.
Jacqueline Caraballo: I really don't miss much, but if I had to pick it would be just socializing with teachers that I get along with.
Alex Henriquez: What I miss most about public schooling is being around my best friends and laughing with them over the silliest things. I also miss the fun activities that we do in school and a few of my funny and nicest teachers. 
Molly Mateus: I miss having less work in school. Because the lack of drop schedule it is overwhelming doing all of my work for each class. I also miss seeing my friends everyday.
What are some things you have been doing at home to keep yourself entertained?
Lubanah Alayoubi: I have been watching TikToks, movies, and TV shows to keep myself entertained. 
Jacqueline Caraballo: I've been busy doing my school work, reading, watching TV and movies, and just trying to figure out plans for my future.
Alex Henriquez: To keep myself entertained I have been playing UNO and other board games with my mom and sister. I have been watching TV with my dad. I baked biscuits for breakfast and a cake for dessert and other stuff as well with my sister and mom. I sketched on my own. I Face Timed my best friend at midnight practicing TikTok dances for laughs. I played video games with my sister on TV. I fully organized my room day by day. Yeah, that's about it!
Molly Mateus: Excluding school work, I have been watching a lot of TikTok to keep me entertained. I have been watching YouTube videos as well!