5 College majors for if you're looking to make 100k+ with a bachelors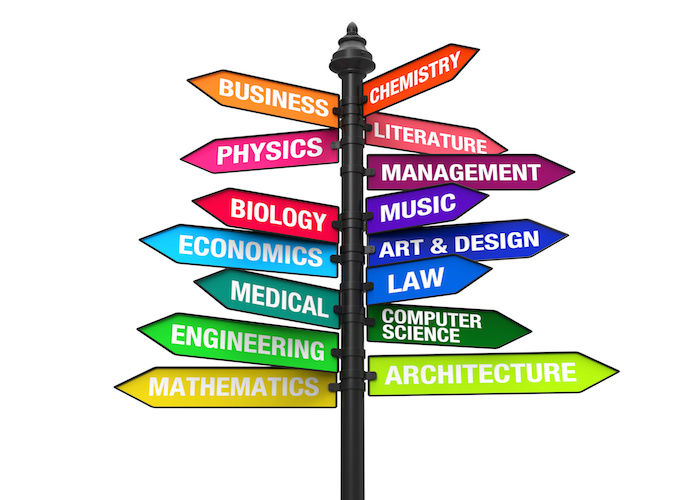 Deciding on your college major has you stressed? Maybe you already have a degree, but most of the jobs within it just don't interest you or don't make good money? The most important message I can convey through this article is that you can make very good money with any degree, and no one undergraduate degree will guarantee you money. This list is going to explain potential jobs utilizing a degree that you've obtained or a potential interest for undergraduate study, but maybe don't want to go into that exact work field. A six digit salary is possible with dozens of different degrees, and even with no degree at all, if one knows the right jobs with potential for growth using that degree. All average salaries are calculated from BLS 2019 data and percent job increases are via US News.
#1.) Finance, accounting, and business
Business and finance degrees can tend to be quite broad and provide you certification for a variety of jobs, but sadly much of the higher-tier accounting and business management jobs can require a masters or graduate degree. Well, as an actuary you just have to pass a couple tests to become certified and can use that bachelor's degree to make an average salary of $108k. As an actuary you would be assessing and minimizing financial risk for your clients business and personal expenses, so a strong background in finance and accounting is ideal, but not necessary. Job growth is predicted to grow by 20% from 2018-2028, so finding a job as an actuary will soon be no problem at all.
#2.) Architecture and engineering
Engineering degrees are notorious for certifying you for pretty much any STEM related jobs, but an architectural degree can tend to be a bit more of a stretch to find consistent work in. For those considering or with either of these degrees, an architectural or engineering manager may be the career for you. The average salary in 2019 was $145k and job growth is predicted to grow by 3% from 2018-2028. While a lot of money can be found in this field, both are very challenging and math based fields, so you can expect to have some major competition for these jobs. 
#3.) Sociology, psychology, human resources, and business management
A sociology major can be quite difficult to find jobs in, and psychology and business management undergraduate degrees don't lead too far into their fields without graduate school to follow, but as a human resources manager one can look to make a salary around $117k. As a human resources manager you would oversee the administrative functions of a company and aid in the interviewing and hiring process. This career is expected to have a 7% growth from 2018-2028, which is just around the national average for job growth in ten years with the current market. 
#4.) Marketing and Sales
Marketing and sales is another broad major that can lead you into a variety of careers, but with a bachelor's degree in this field one can find a multitude of jobs that can lead to a 100k+ salary. Sales managers and marketing managers earn an average salary of $127k and $136k respectively, and are expected to see 5-10% increases in job availability from 2018-2028. A sales manager oversees the distribution of a company's products to its customers, assigns sales territories, and creates training programs for their sales team, whereas an advertising/promotional manager develops ad campaigns and finds ways to boost customer interest in products, making both of these careers ideal for those with an interest in sales and marketing.
#5.) Chemistry, engineering, and chemical engineering
Another reason why an engineering degree is always a safe bet, chemical engineering is a great field for those with a more chemistry-related background or a degree in chemistry but no interest in chemical research or pharmaceuticals. A chemical engineer oversees the manufacturing processes for various products like fuel, drugs and pharmaceuticals, food, etc. that involve some sort of chemical process. The average salary for this field is $2019k and job availability is projected to increase by 6% from 2018-2028.