Mask Mandate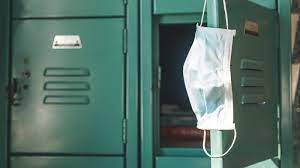 March 7 2022, mask mandates were finally lifted in New Jersey and people couldn't be happier, or madder?
It's been a little less than two years since Governor Phil Murphy closed all non essential businesses and made the state wide announcement for everyone to stay inside as much as they could. But now, things have changed. Coronavirus 19 vaccines were officially available in the United States on December 11, 2020. The vaccines were first eligible for people 65 and older, along with people who were smokers, or were ill. Eventually, more vaccines were eligible for people 16 and up. Now, as of March 17 2022, Covid vaccines are available for kids 5 and up.
Mixed feelings have occurred throughout this ordeal because many people are still questioning how big the risk is to still get Covid. Other people are just happy to go back to that type of living before the pandemic.
This isn't the first time a mandate was lifted.
Around the same time last year, if you were vaccinated you didn't have to wear a mask during school. Also, unless a store required a mask, you didn't have to wear one to enter. So in conclusion, a mask mandate has been lifted before, but never stayed officially lifted. When the season changes from fall to winter, Covid cases rose and masks were mandatory once again, so who's to say the cycle will stop this time?
I have asked a few friends of mine their opinions on the mandates and how they feel about it lifting for the second time.
Taylor Peters, a freshman here at HHS said, "I believe that in some situations a mask is needed, but in others it isn't. In hospitals, a mask should be worn, but other than that, I think it is nice that things are going back to normal."
Jahel Danino, another freshman, thought differently. He said, "A bad thing about the mandate is that some people can be sick and pretend to be okay, especially when we're all together."
Besides those reasons, others are happy to see their classmates' faces again and some are more worried about the silly faces they make while daydreaming. 
So, how do you feel? Do you think the lifting of the mask mandate was good or should people still be wearing their mask after all?