Ms. Graziano: Math & Science Supervisor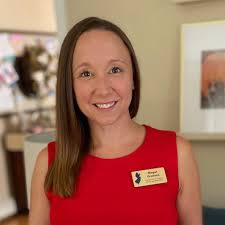 Ms. Megan Graziano has been the supervisor for Math and Science here at HHS for this school year.  The Clarion hasn't had a chance to catch up with her–until now.  
The Clarion: What made you decide to be a supervisor for Math and Science here at Hawthorne High School?
Ms. Graziano: I wanted to be a supervisor to work with teachers to ensure that students were getting the best learning experience possible in their math and science courses.  I wanted to work at HHS because it is a great district with great people.
The Clarion: What are some of the things supervisors do?
Ms. Graziano: As a supervisor, I work closely with teachers to improve curriculum and instruction.  I watch lessons and provide teachers with feedback, organize professional development workshops, and plan for new courses and opportunities moving forward.  For example, we have recently partnered with Passaic County Community College to offer two math courses here at Hawthorne High School, where students will be able to earn college credits beginning in September of 2022!
The Clarion: What did you need to go to college for, in order to be a supervisor?
Ms. Graziano: The journey towards becoming a supervisor really begins as a teacher.  I earned a bachelor's of science degree at Marist College where I majored in Biomedical Sciences and earned my teaching degree through the alternate route program, and taught high school life sciences for about 13 years.  During that time, I also earned a Master's degree in curriculum, instruction, and assessment and a supervisor's certificate at Montclair State University, which made me eligible to apply for jobs as a department supervisor.
The Clarion: What other things can you tell us about your job and yourself? 
Ms. Graziano: This is a new position for me and I feel incredibly lucky to work alongside such a knowledgeable and supportive team!