HHS Annual Art Show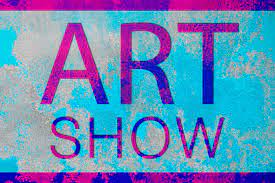 Ms. Russo, and our many talented HHS students of art, will be hosting the annual HHS art show on May 19, 2022 in the HHS courtyard.
The art show will feature pieces from all four levels of art offered at HHS, as well as pieces from the ceramics and sculpture course. Students from the Studio Art Honors class will each have an exhibit including their work from the entire school year.
Each exhibit will have a different focus, chosen by the artist that they will have the opportunity to speak about while at the art show.
The Studio Art class will also be debuting the mural they have been working on in collaboration with Ms. Russo at the art show. The art show is open to students, staff, and outside guests and teachers will have the opportunity to sign up for a 15 minute time slot during the school day to bring their classes down to view the art.
Save the date and come out to support our HHS artists and teachers who have worked so hard to make this show happen!