HHS Bears Football: Season Wrap Up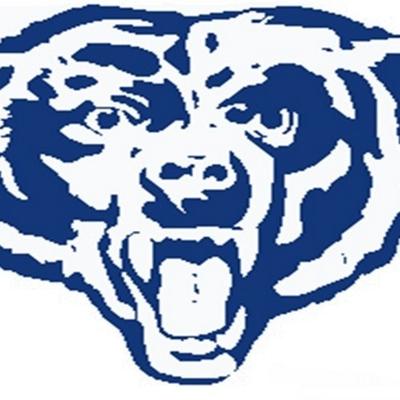 Coming off of an impressive season last year, with seven wins and two losses, the HHS Bears football team looked to make a run this 2022 season.
The Hawthorne Bears football team had a rough go at the start, but triumphed with a four game winning streak towards the end of the season. Defeated teams included Lodi, New Milford, Kittatinny, and Verona.
The Bears' season continued after a win against Kittatinny in the first round of sectionals on Thursday, October 27th. The ending score read Hawthorne with 38 points and Kittatinny with 27 points.
Matt Lorper, WR junior, opened the scoring with an 81-yard kickoff return to put the Bears in the lead.
During the second quarter, the Bears scored 17 more points, starting with junior Dominic Passero (kicker) blasting a 30-yard field goal. Junior Logan Sakir, fullback, broke away for a 77-yard run touchdown. Junior Tyler Menne, quarterback, connected on a nice pass to junior Cormac Smith for a 62-yard touchdown to put Hawthorne up 24-6.
Finishing off the game, Smith ran f0r a touchdown, and Dominic Passero made the final touchdown, receiving a 95-yard pass from Tyler Menne. The defense played well; senior Isaac Valentin had an interception, junior Jake Brudzynski recorded one sack and three tackles, junior Cormac Smith had five tackles, and freshman Rocco Monica finished with a total of 7 tackles.
The Bear's season then continued into the second round of sectionals; the Bears defeated Verona in the second round of sectionals on Thursday, November 3rd. In a tough battle, the Bears finished with 27 points and Verona with 10 points. Hawthorne commenced the scoring with a 23-yard field goal from Dominic Passero in the first quarter. Dominic Passero added another 10 points to a 3-point lead after receiving a 10-yard pass from Tyler Menne for a touchdown and kicking a 29-yard field goal.
No scoring came from Hawthorne or Verona in the third quarter, keeping the Bears in the lead with a score of 13-3. Cormac Smith made a 2-yard run for the touchdown in the final quarter. Tyler Menne threw a 15-yard pass to Matt Lorper for the game's final touchdown. The Hawthorne defense was locked down, with junior Cormac Smith recording six tackles, junior Logan Sakir with one sack, junior Matt Lorper with an interception and four tackles.
The Hawthorne Bears football team wrapped up their season after a tough loss against Glen Ridge on Thursday, November 10th.
In the first quarter of the game, Hawthorne came out strong and led off with 7 points, preventing Glen Ridge from scoring. Tyler Menne threw a 10-yard pass to Dominic Passero for the touchdown. The Bears could not hold this lead, only scoring six more points in the third quarter of the game. These points came from another connection between Tyler Menne and Dominic Passero.
Tyler Menne threw Dominic Passero a 15-yard pass for the second touchdown. Glen Ridge finished with 36 points, while Hawthorne ended with 13. Senior Marquis Noel led the defense with three sacks and seven total tackles, Cormac Smith with one sack and four total tackles, and Isaac Valentin with an interception.
The Bears football team ended their season with a standing record of five wins and six losses. Overall, the Hawthorne Bears football team had a good season and will be back next year. Go Bears!