The Death of Ben Bradlee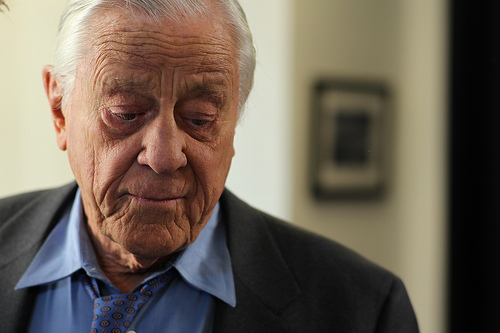 Ben Bradlee, a well-known editor for the Washington Post, died at the age of 93 due to natural causes on October 21, 2014. Bradlee was editor for the Post from 1968 to 1991.
During his time there, Bradlee turned the Washington Post from a small local newspaper into something much bigger; his guidance helped the newspaper win 18 Pulitzer Prizes. His dream was to be able to make a newspaper that combined news articles and pop culture magazine articles into one. Bradlee's charming and positive attitude inspired his writers to create, not only his dream newspaper, but one of the most highly acclaimed newspapers of his era.
President Barack Obama said in a statement after Bradlee's death that, "For Benjamin Bradlee, journalism was more than a profession — it was a public good vital to our democracy. A true newspaperman, he transformed the Washington Post into one of the country's finest newspapers, and with him at the helm, a growing army of reporters published the Pentagon Papers, exposed Watergate, and told stories that needed to be told — stories that helped us understand our world and one another a little bit better…" Bradlee's love for what he did took journalism one step ahead of his competitors and he was able to accomplish so much more. Losing Benjamin Bradlee is a sad blow to the world of journalism, and he will be missed by journalists and news readers alike.