The Challenger Disaster: 30 Years Later
Hang on for a minute...we're trying to find some more stories you might like.
On January 28th, 1986, the Challenger Space Shuttle exploded upon launch, killing all seven people on board, most notably, Christa McAuliffe.
McAuliffe was part of the Teacher in Space Project, beating out millions of other teachers who also wanted to become the first teacher and civilian in space. It was an event that will be etched in the memories of all those who witnessed it. Millions of people around the country watched the event unfold on live television, including millions of schoolchildren.
On the night of the explosion, President Reagan addressed the nation from the Oval Office, making one of the most memorable speeches of his presidency. Reagan stated, "The crew of the space shuttle Challenger honored us by the manner in which they lived their lives. We will never forget them, nor the last time we saw them, this morning, as they prepared for their journey and waved good-bye and 'slipped the surly bonds of earth' to 'touch the face of God," words that will forever epitomize the tragedy.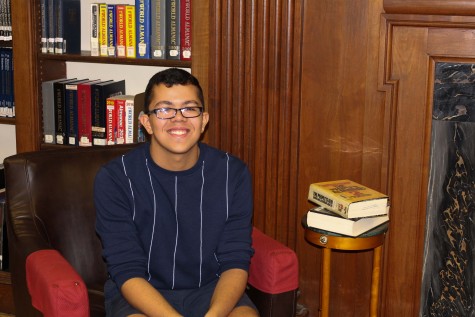 Ronny Pena, Staff Writer
Ronny is a senior and this is his first year as a writer for The Clarion. In addition to being a part of The Clarion, Ronny is part of the Spanish Club,...