Hillary Clinton's Health: Is Her Presidential Run At Risk?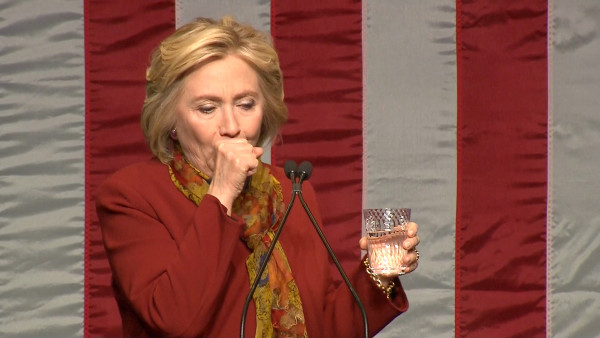 Hillary Clinton's candidacy has been under scrutiny for a number of reasons, such as her private email server, and The Clinton Foundation. A concern that has been in the forefront in recent days is Mrs. Clinton's health. The issues range from falls to blood clots and to dehydration.
In 2005, Clinton fainted during a speech. She quickly recovered and continued her schedule. Also in 2005, when Clinton was speaking in Buffalo, people who greeted her were told that she was not feeling well and they confirmed she looked pale. Between 2014 and 2016, Clinton has been seen getting help from her Secret Service agents while walking up steps.
Blood clots appeared to be an issue for Mrs.Clinton on at least three occasions. The first happened when she was First Lady. Her calf had swollen up due to a clot in her leg. She refused to be hospitalized and continued with her schedule. The other two occurred when she was Secretary of State. She fell in 2012, which caused a concussion. She got a resonance imaging scan which revealed that there was a clot in her brain.
It has been reported Clinton has displayed confusion, forgetfulness, and seizure-like behavior along with excessive bouts of coughing. During her attendance at the 9/11 remembrance ceremony, Clinton was seen leaving early. As she was getting into her vehicle, she appeared to become faint and stumble. Her bodyguards then helped her up and put her into a waiting van.
It was reported that she did not want to go to the hospital, but instead to her daughter's apartment. A bit later, Clinton was seen leaving the apartment, looking refreshed. At first, it was reported by her campaign that she was overheated. Then the campaign later revealed that she had been diagnosed the previous Friday with pneumonia and that she was dehydrated. This issue has made some people question whether Clinton is fit enough to be president. Many people felt it important that she reveal her medical records. Consequently, on September 14, Clinton released those records.