Superbowl LII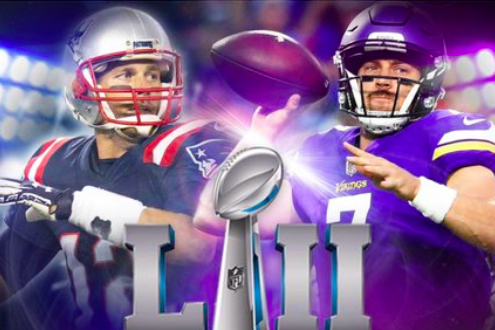 On Sunday, February 4, the Philadelphia Eagles, led by star quarterback Nick Foles, will take on the defending champs, the  New England Patriots, led by star quarterback Tom Brady in Super Bowl LII.
The game will be aired at 6:30 pm on NBC. This will be  Tom Brady's seventh Super Bowl appearance and he will be the oldest quarterback to start a Superbowl, at age 40.
The Eagles are considered to be the underdogs because the Patriots have been in the Super Bowl 8 times in the last 18 years. Expect a close game because almost all of Tom Brady's Super Bowl games are decided in the last minute.