Super Bowl 2018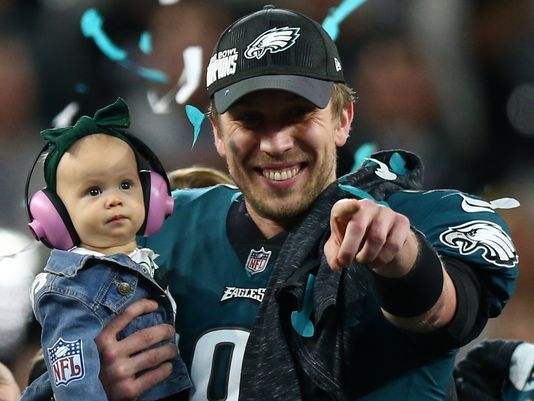 Hang on for a minute...we're trying to find some more stories you might like.
On the evening of February 4, the Philadelphia Eagles made history, by winning their first super bowl.
The Eagles beat the Patriots in a great game with a final score of 41-33. It was highly anticipated that the Patriots would win. However, the underdogs pulled it out.
The Patriots set a record themselves: scoring the most points while still being the losing team in a super bowl. Tom Brady threw five touchdown passes and breaking his own record for passing yards with 505.
At the end of the game the Patriots were down by 8 and they were on the 49 yard line with 9 seconds left in the game and Brady threw a Hail Mary pass to Rob Gronkowski in the endzone who was covered by at most five people and could not make the catch to bring them within two for the final play of the game.
Nick Foles, the Eagles quarterback, also made history. He threw two touchdowns and also received one in the end-zone for a touchdown: being the first ever quarterback to do so in a Super Bowl. The MVP of the game was Foles as he threw for 373 passing yards being the fifth most ever in super bowl history. He deserved the title.