The Biggest Upset in NCAA Basketball History!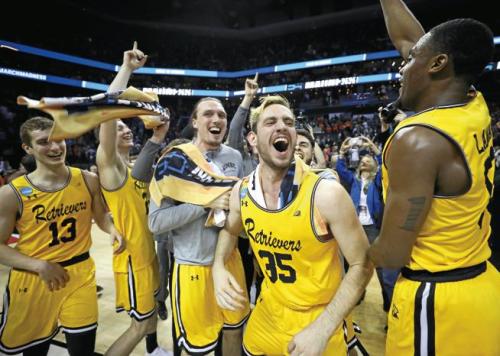 Hang on for a minute...we're trying to find some more stories you might like.
This year's NCAA March Madness has definitely lived up to its name. It's only the Second Round and already there have been plenty of upsets that no one expected. A few are Texas A and M beating the defending Champs UNC, Florida State beating top-seeded Xavier, Syracuse beating Michigan State…and the list goes on. But the biggest upset of this tournament and probably of all time is 16-seed UMBC beating number 1-seed Virginia. This is the first time ever that a 16- seed beat a top seed in Men's NCAA tournament history.
Last night, the UMBC Retrievers lost a close game to the Kansas State Wildcats, ending their short tournament run. But they have done something that no other team has done and will be in the history books because of it. The school has received high praise and fame over the past couple of days. According to the Baltimore Sun,the school's bookstore received more than 3,000 orders for merchandise the day after the Virginia upset, which is double the sales they had received last year. UMBC's story gives hope to not only 16 seeded teams, but also schools with small programs.The budget for Kansas State's athletic program was 73.4 million while UMBC's was only 13 million.
UMBC has done something that was known to be impossible for many decades. Nothing that happens in this year's tournament will be bigger. They left without championship rings, but will be remembered by basketball fans forever.