Theresa DiGeronimo: Published Author
Hang on for a minute...we're trying to find some more stories you might like.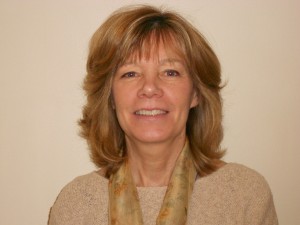 To students at HHS, Theresa DiGeronimo is known as the junior English and Journalism teacher. Little do most students know that DiGeronimo is also a published journalist in magazines and newspapers and the author of 58 nonfiction books.
When DiGeronimo taught a creative writing class in West Milford High School, she became inspired to pursue her writing career. After going on maternity leave from teaching, she found that she could stay home with her children by selling her writing. DiGeronimo then began freelance writing on parenting topics for magazines and newspapers. DiGeronimo was soon offered a job as a monthly columnist for Child magazine.
"Having writing skills let me stay home with my kids; it doesn't get any better," DiGeronimo said.
While interviewing a child psychologist for her column, he asked her for assistance in writing his book and although she had never written a book, she said, "Absolutely." This is how her nonfiction book writing career began. Out of her 58 books, 12 of them were written exclusively by her and the rest with other subject-matter experts. On top of writing her own books, Di Geronimo also picked up editing jobs and is currently the chief copy editor for a medical journal called MDAdvisor.
After writing at home for 25 years, all of her kids started college, so DiGeronimo decided to go back to teaching.
"After 25 years of working at home, I missed being interactive," DiGeronimo commented.
On top of teaching English III and Journalism at HHS, DiGeronimo is also an adjunct professor of English at William Paterson University teaching Book and Magazine Editing. She still writes and edits whenever she gets the opportunity.
When asked what she likes best about being a professional writer, DiGeronimo said, "Writers are in a position of influence; they influence what people believe and learn, and I like having a positive effect on people's lives.  And… being on lots of TV morning and news shows and going to conventions and launch parties with celebrities is kind of fun too."