Senior Spotlight: Keyri Sosa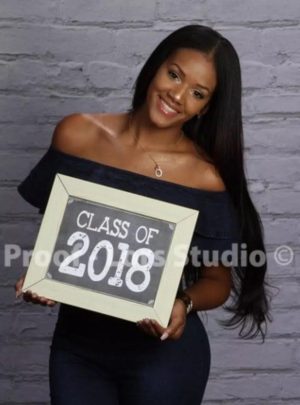 "Senior Spotlight" will be an ongoing series throughout the school year, highlighting graduating seniors and their thoughts about their time here at Hawthorne High School and as it comes to a close.  Next up is senior Keyri Sosa.
Clarion: Who is your favorite teacher?
Keyri: My favorite teacher by far has to be Ms. Ambrogio.
Clarion: What lesson/lessons has being in high school taught you?
Keyri : High school has taught me many life lessons…but overall it has taught me that high school not only changes you, but the people around you and that should never stop you from continuing with your dreams.
Clarion: What are your goals after high school?
Keyri : I plan on attending Berkeley College and moving on to law school to become a lawyer.
Clarion: What is your favorite memory of Hawthorne High School?
Keyri: My favorite memory of HHS was my first and last track meet of my sophomore year.
Clarion: Do you have any advice for the lower classmen?
Keyri: Enjoy high school, because you're going to blink twice and you'll be in your cap and gowns, wondering where the time went.
Clarion: Did you enjoy your high school career?
Keyri: I truly did enjoy my high school experience here at Hawthorne High School. Moving here from the Bronx wasn't only a major change, but the best thing my parents could've done.
Clarion: Do you have any last words?
Keyri: 1 year = 365 opportunities, don't let one mistake mess your life up.