Senior Spotlight: Dakota Brantner
Hang on for a minute...we're trying to find some more stories you might like.
"Senior Spotlight" will be an ongoing series throughout the school year, highlighting graduating seniors here at Hawthorne High School.  Next up is senior Dakota Brantner
Clarion: What is your favorite animal?
Dakota: My favorite animal is a tie between a lion or an elephant. Elephants just represent something very peaceful and gentle; but a lion is both wild and ferociousness. Both are beautiful animals and both represent my two moods.
Clarion: What are your plans for the future?
Dakota: Working for Disney as an Imagineer…typical
Clarion: What was/is your favorite class?
Dakota: Journalism and Media Arts. Two great classes and two great teachers
Clarion: What is your favorite song?
Dakota: My favorite songs are two pretty sad ones- Happier by Ed Sheeran and Black Bird by the Beatles. Both are iconic.
Clarion: Do you have a car and if so what is its name?
Dakota: I do not have a car, but if I did I'd name it Harvey (reasons unknown I just feel like Harvey is a really tough name).
Clarion: What fashion trend you would like to bring back?
Dakota: I want tye-dye to come back in full force.
Clarion: What is your favorite movie?
Dakota: This is a horrible question for me since I love movies…but if I had to narrow it down to three it would be The Dark Knight, Tangled, and Harry Potter and the Deathly Hallows Part 2
Clarion: What is your favorite color:
Dakota: Probably navy blue or maroon. I cannot stand bright colors they hurt my eyes too much.
Clarion: What is your favorite ice cream flavor:
Dakota: The best and only great ice cream flavor is chocolate chip cookie dough. No questions asked.
Clarion: What is your favorite vacation destination?
Dakota: Usually people do not ask me this question because they already know the answer…it's Disney. Does not matter which one as long as it's Disney.
Clarion: What is your favorite thing about winter?
Dakota: I love being cold so winter is my favorite season. Snow days, Christmas and watching the Santa Clause movies on repeat are the best things to do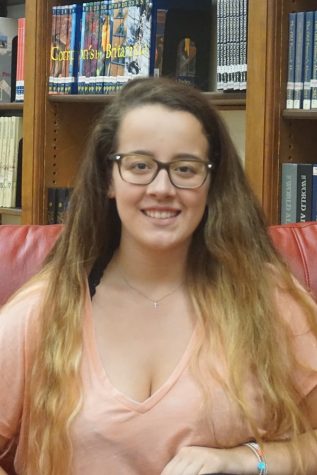 McKenzie Brevet, Staff Writer
McKenzie Brevet is currently a senior at HHS and this is her first year writing for The Clarion. She is involved in the National Honor Society, Italian...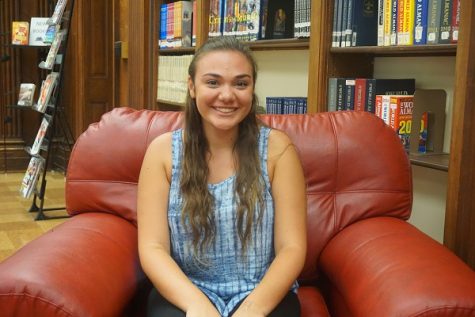 Geena Occhipinti, Staff Writer
Geena is a senior here at HHS. This is her first year as a staff writer for The Clarion. She is a part of many other activities such as Student Council,...