Amanda Hauser: Valedictorian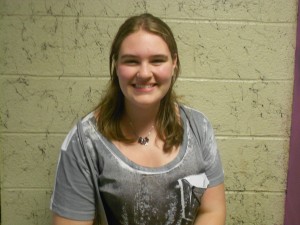 Senior, Amanda Hauser, is honored to be the graduating class of 2012's Valedictorian. "It's an honor to be first in my class; I'm very shocked," said Hauser who will be studying General Humanity at Montclair State University in the fall. Hauser's dream is to become an elementary school teacher.
Hauser said she feels very prepared for college work because she took all honors classes in high school. Her best memory of HHS is all the times she tried new things and made new friends. HHS will miss Hauser as she goes on to college and starts her carrier.