Michael Padilla: Aspiring Physicist
Hang on for a minute...we're trying to find some more stories you might like.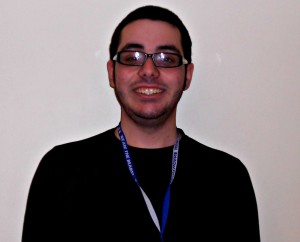 After graduating from his four years at Hawthorne High School this June, senior Michael Padilla will attend New Jersey Institute of Technology. Padilla is going to major in computer engineering and then double major in physics. Padilla aspires to receive his PhD in physics and eventually work in a lab.
"I found NJIT to be a good opportunity to explore my interests in physics and engineering," Padilla commented.
Padilla said that he appreciates the help he received from his math and science teachers while attending HHS. "Thanks to teachers like Ms. Smith and Mr. Davidson, I feel well prepared to enter college and continue my studies in math and science," Padilla said.
Freshman, sophomore and junior year Padilla volunteered at the Hawthorne Boys and Girls Club. Padilla volunteered for over 300 hours and was voted 2011's Youth of the Year. The time he spent volunteering at the Boys and Girls Club helped to make his years in high school even more special.
Padilla is thankful for his teachers, friends and family for helping to support him during his four years in high school. Because of their support, Padilla had a great experience in HHS.