Senior Spotlight: Shakira Peterson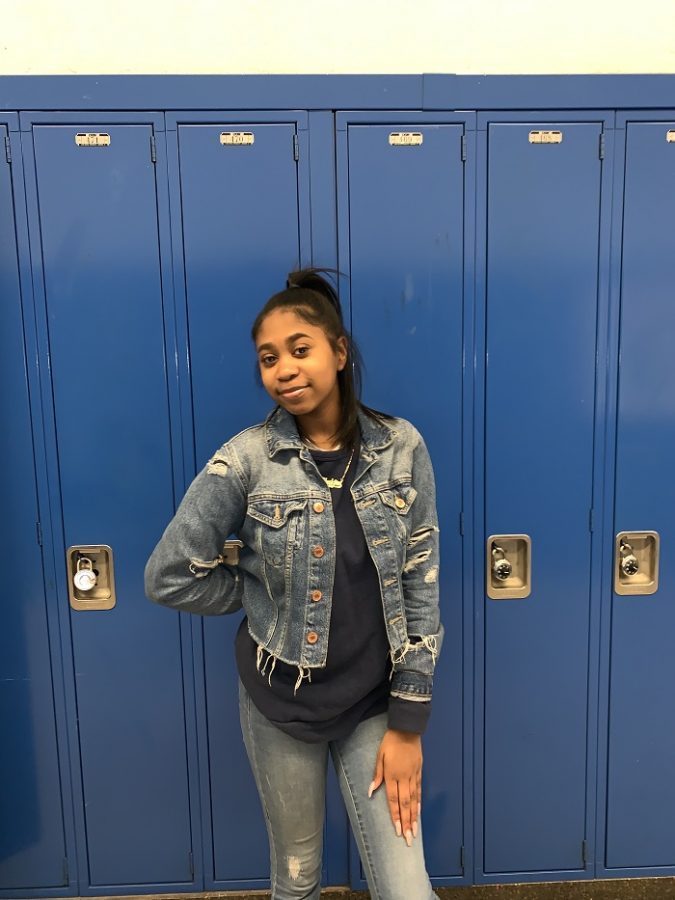 In HHS there are students who tend to keep themselves. One example would be our friend, Shakira Peterson. Shakira or as her friends call her, Kira, is a not so quiet student. By that we mean, her laugh is very well known throughout the school. Although Kira might not be oh so popular, Shakira is a very friendly and goofy student. Like us, Shakira stays to her circle of friends. With that being said, let's give Shakira a time to shine here on The Clarion!
Clarion Reporter: How would you describe your experience in HHS?
Shakira Peterson: I would say it was okay.
Clarion Reporter: Which year would you say is your favorite?
Shakira: Junior year, because I found my friends.
Clarion Reporter: If you could redo one memory, what would it be?
Shakira: The night I went to Dave and Busters with my friends. We had so much fun I will never forget that night.
Clarion Reporter: What year would you say was the most stressful?
Shakira: Junior year because it is basically the most important year.
Clarion Reporter: What's the one thing you think you're going to miss from your time in HHS?
Shakira: The football and basketball games.
It was a nice experience interviewing Shakira and letting you all get a little inside scoop on her time here at HHS. We wish our dear friend Shakira a great and bright future! We love you!