Senior Spotlight: Nick Manzi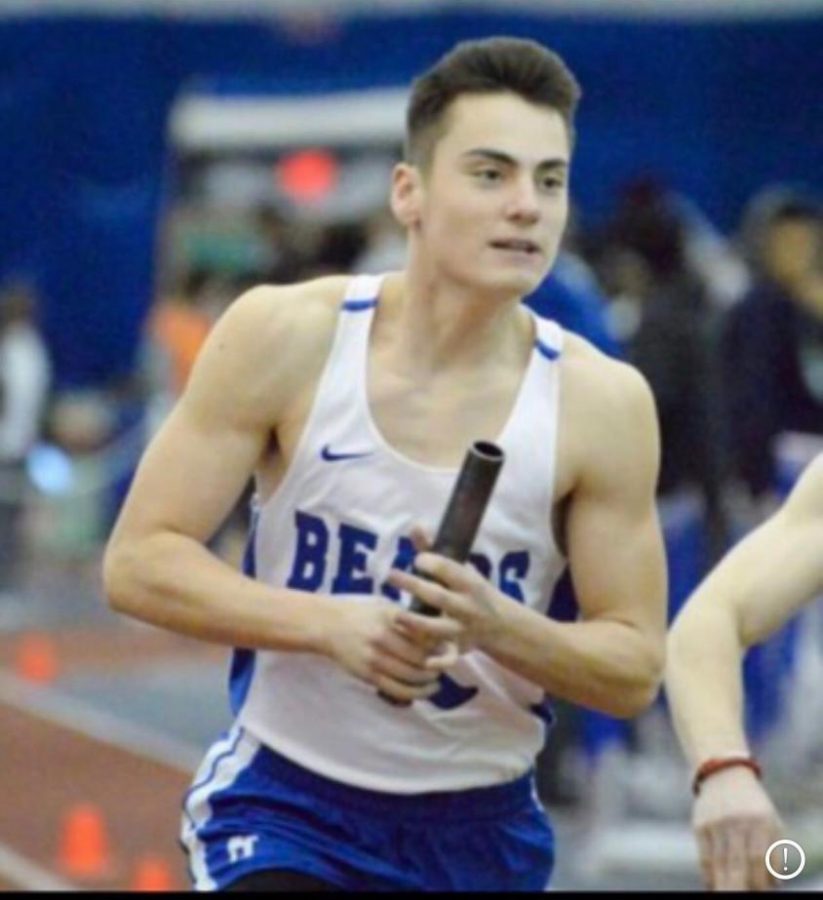 Many of the student here at Hawthorne High School know Nick Manzi.
Senior Nick Manzi recently won Mr. Congeniality at Mr. Hawthorne. He also played varsity football this fall and runs both winter and spring varsity track. He is vice president of the HHS Student Council and has starred in 8 of our theater productions including: To Kill a Mockingbird. 
Clarion: What is your favorite HHS memory?
Nick: "Honestly, I really do not have one specific favorite memory here at HHS. It sounds cliche, but my experience at this school was so much fun and I wish everyone loved it as much as I did. I've made countless memories with so many different groups of people such as my track team, football team, and theater friends. If I had to pick one memory it would probably be my freshman year when I was cast as Jem Finch in To Kill a Mockingbird. This role changed my life because it was the first time in my life that I achieved something! Before this I never played a sport or was a part of any club. Getting cast as a lead role gave me confidence to start playing sports and joining clubs because I was no longer afraid of rejection. "
Clarion: Which was your favorite year and why?
Nick: "Every year at HHS gets better and better for me! If I had to pick a year that was my favorite I would choose sophomore year. This was the year I became friends with my best friends now, joined football, and joined winter and spring track. Junior and senior year have been so much fun and were great, but sophomore year is the reason I was able to enjoy the rest of my time here at HHS."
Clarion: What are you going to miss most about HHS?
Nick: "I'm probably going to miss the people most at Hawthorne High School. Being a part of so many different activities and sports, you meet kids and teachers that you otherwise would not have met. Yeah, I'm going to miss running track, playing football, and performing theater, but without the friends I've made while doing all of this, I wouldn't have enjoyed any of these programs. The people at HHS are really special and care about you. That is what I'm going to miss most about this school."
Clarion: What was your favorite role that you played?
Nick: "I've been a part of eight shows at this school and I've loved everyone. In each show I learn something new about acting and myself as a performer. My favorite role is a tie between Prince Charming in Cinderella and Conrad Birdie. Both of these roles are so much fun and involve tones of singing and dancing. The rehearsals for both of these shows have also been so much fun and I look forward to coming every night and seeing my fellow cast and crew members. In Cinderella I learned how to waltz and in Bye Bye Birdie I'm learning how to dance like Elvis!"