Senior Spotlight: Alysa Krieger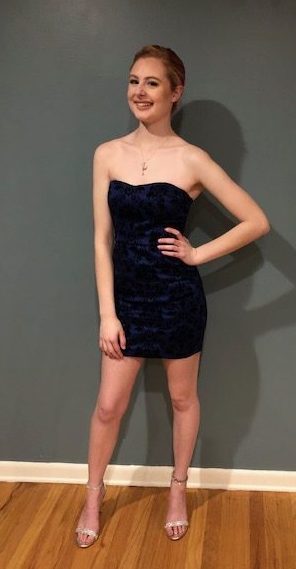 The Clarion got an inside scoop of Senior, Alysa Krieger. Here's what she had to say!
Clarion: Which year here at HHS would you say would be your favorite one?
Alysa: There has been something that has made every year my favorite…but if I had to pick, I would say this year is by far my favorite.
Clarion: What college have you decided to go to?
Alysa: I have decided to attend Montclair State University.
Clarion: Favorite memory throughout high school?
Alysa: My favorite memory of high school is rehearsals for the shows. Especially with the crew when we're painting the flats and we have music playing. That's the best part.
Clarion: What is your favorite color?
Alysa: Blue
Clarion: Any siblings?
Alysa: Yes. I have 3 little brothers.
Clarion: Any pets?
Alysa: I have 2 cats, a dog, and a fish.
Clarion: What is your favorite food?
Alysa: French fries!
Clarion: What kind of clubs or extra curricular activities are you in?
Alysa: I'm involved in a lot of different clubs this year, but the ones I am most active in is the GSA Club and being a stage manager for the shows.
Clarion: If you could redo one memory, what would it be and why?
Alysa: Honestly, I wouldn't redo any memory because it helped me shape my life.
Clarion: What year would you say was the most stressful?
Alysa: Senior year has been stressful.
Clarion: What's the one thing you think you are going to miss from your time in HHS?
Alysa: Without a doubt I am going to miss the people here. When people say Hawthorne High is a family it's true. Everyone here is a part of one big happy bear family and I'm going to miss seeing everyone.