Senior Spotlight: Brock Leigh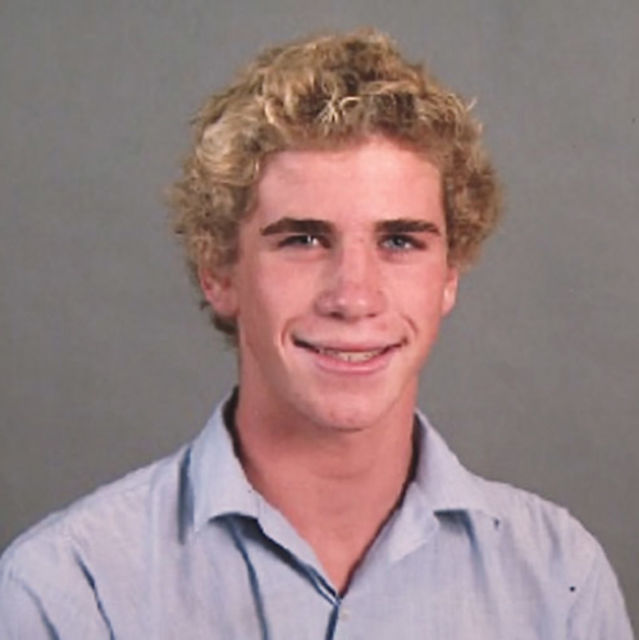 Rufus T. Firefly, Staff Writer
April 1, 2019
Many of the student here at Hawthorne High School know Brock Leigh.
Senior Brock Leigh has been a valuable component of both the HHS baseball and football teams. He is also part of the Ecology Club and the Young Republican's Club. He has been in six of the theater productions, as well as the role of a lifetime: the HHS bear mascot during his sophomore year.
The Clarion recently sat down with Brock to discuss his time here at HHS.
Clarion: What is your favorite HHS memory?
Brock: Wow…this is tough. I would say it was the class trip during my freshman year to Abma's Farm. I had an incredible time…it was there that I met this chicken…we bonded over our mutual love for eggs…we are still friends to this day.
Clarion: Since you have been in six high school drama productions, what was your favorite role that you played?
Brock: Whoa, another tough question! It's probably a toss up between the curtain rod I portrayed in "The Crucible" or Tiny Tim's crutch in "A Christmas Carol." Either one, I made friends for life on these productions.
Clarion: Who are your favorite teachers here at HHS?
Brock: Good one! There have been so many teachers here at HHS that have impacted my life…I would say my top ones are Mr. Feeney, Mr. Kotter…and I cannot forget Mr. Z…he made science both beautiful and epic…his class was like a big budget movie, directed by Steven Spielberg, score by John Williams, and co-starring Julia Roberts…what I described is Z's class in a nutshell. Rock on Z!
Clarion: What are your plans for the future?
Brock: Right after high school I plan on watching the Hunger Games film series. That's about it.
Clarion: What are you going to miss most about HHS?
Brock: There are two things about HHS that I am really going to miss. One, is the lighting in the hallways. Not too dark, not too light…just right. The second thing is Mr. Chris Ward…I am going to miss that head of hair!
The Clarion would like to thank Brock for taking the time to answer these questions. Good luck in the future, Brock!!