Favorite HHS Memory- Caleigh McCarthy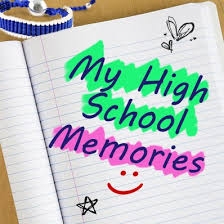 With such a close graduation class that became a big family it is so sad that the class of 2020 will not be returning to school.
The Corona-virus may have taken away our remaining school year, but it cannot take away the memories we made during our years at Hawthorne High School. While the graduating class may not get everything the previous graduating classes have gotten one thing for sure is that we will never forget one another and the time we spent growing up together. Here are Caleigh McCarthy's favorite memories from her time at Hawthorne High School. 
Caleigh McCarthy: "It is hard to pick a favorite memory when I was able to experience so many. Everything was amazing…cheering on the sidelines, the dances, field trips, and the feeling of winning a home game. I think the thing I miss the most are the small moments like lunch and gym class when my friends and I couldn't stop laughing. Every moment at HHS was my favorite."
Thank you Caleigh McCarthy for sharing your favorite memories during your time at Hawthorne High School. We wish you the best of luck with your future plans and know you will always be a Bear.