Favorite HHS Memory- Jacqueline Caraballo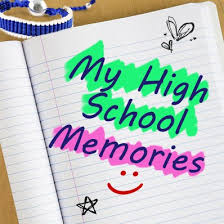 Something no one could have imagined happened, that being the official closing of school for the rest of the year.
Students and faculty were remaining hopeful that we would return back to school when we first heard the news about having two weeks off due to the pandemic. Unfortunately, that is not the case and many seniors will not get to enjoy all the senior activities we looked forward to all year long. There is still hope for seniors to enjoy some things though as the decision on prom and graduation are still up in the air.
Even though the news is saddening our journey through Hawthorne High School definitely is filled with tons of memories that we will cherish forever. I want to share with you not only my favorite memory, but also the seniors of Hawthorne High School during the last few weeks of what remains of our senior year. 
Jacqueline Caraballo: "One of my favorite memories during my time at Hawthorne High School has got to be my sophomore year when I played on the football team. It was a big decision and took a lot of convincing of my parents to let me play, but it was totally worth every second of it. What makes this such a special memory to me is that I was the first girl in over five years to sign up and play on the team. Although intimidated that first day of practice it went by smoothly and was amazing as I formed so many friendships with the guys on the team and also seeing how accepting they were to have a girl on the team. That year during our pep rally was amazing hearing my name being called to come up and having the whole school cheering me on and supporting me. I will never forget how much of a family the team and school felt to me that year. It also shows how close the students and faculty of Hawthorne High School really is. We are a family and we have each other's back through the good times and the bad. As we continue on our way and go different ways at the end of the year I definitely know I, along with many other students, will cherish our time at Hawthorne High School."