Favorite HHS Memory- Tiffany Penna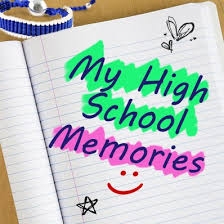 Something no one could have imagined happened, that being the official closing of school for the rest of the year.
Students and faculty were remaining hopeful that we would return back to school when we first heard the news about having two weeks off due to the pandemic. Unfortunately that is not the case and many seniors will not get to enjoy all the senior activities we looked forward to all year long. There is still hope for seniors to enjoy some things though as the decision on prom and graduation are still up in the air. E
Even though the news is saddening our journey through Hawthorne High School definitely is filled with tons of memories that we will cherish forever. I want to share with you not only my favorite memory, but also the memories of the seniors of Hawthorne High School during the last few weeks of what remains of our senior year. This is Tiffany Penna's favorite memory being in Hawthorne High School.

Tiffany Pena: "I loved whenever our entire class would come together and do events. For example, the volleyball tournament and then superstars, were just so much fun. Having our whole class in one room makes us feel even more like a whole family. Most of us have been with each other since grade school and coming all of this way shows that we really do stick together. The Class of 2020 is a real family."
Thank you Tiffany for sharing your favorite memory and good luck with your future plans. Once a bear always a bear.