Fall Sports Pep Rally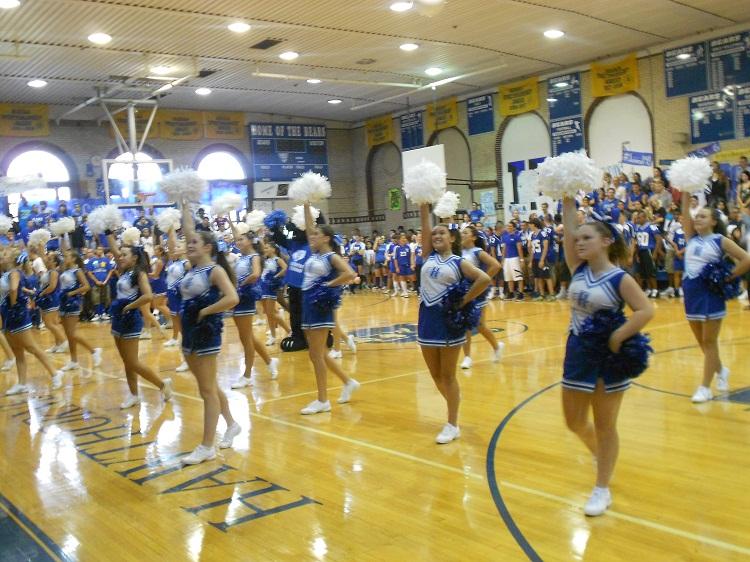 The HHS Bears kicked off the fall sports season with a pep rally on Friday, September 7, 2012.
With the entire student body cheering loudly enough to make the walls shake, each team captain introduced the teammates for this season.
Fall sports include football, boys' and girls' soccer, girl's volleyball, girl's tennis, and cheerleading.