Boys' Soccer: End Of Season 2015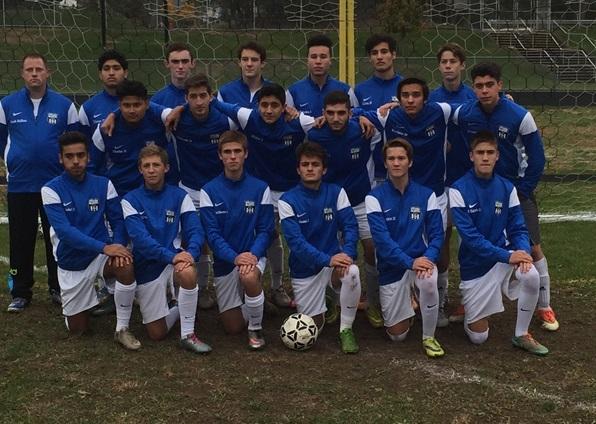 The Hawthorne High School's boys' soccer team finished the season with an overall record of 6-10-4, finishing seventh in the NJIC Colonial league. The Bears were playing under the guidance of Coach Ryan McMann, who is in his second year coaching the team.
When asked about his thoughts on how the year went, Coach McMann commented, "I knew it was going to be a learning experience because we were a young team, but overall we improved a lot as the year went on."
The inexperience was evident in the team as they had a rough start in the beginning of the season. The boys seemed to pick up the pace in late September by, beating Paterson Eastside (3-0) in their first county game. The boys were just unable to grab onto some momentum throughout the season. They did pull through a few more wins as the season went on with dominating performances against Lodi (3-1) and Glen Rock (4-0).
Captain Ariton Mimini, who led the team in both goals (14) and assists (11), played his final season for the Bears and seemed satisfied with the team's performance.
"I feel the season flew by…" he said. "…I feel we had a young team with a good group of kids who will get better with the experience."  The team will be losing nine seniors now that the season is over.
The Bears finished their season on Tuesday, November 3, with a loss at Emerson Boro (2-4) in the first round of the NJSIAA Tournament.
Congratulations to the players and Coach Ryan McMann and best of luck in the upcoming years. We hope to see big things out of the team.