Girls Soccer Wrap Up 2015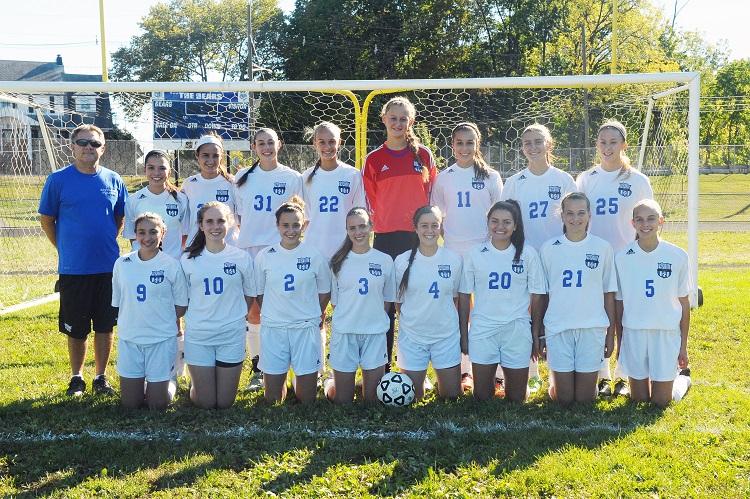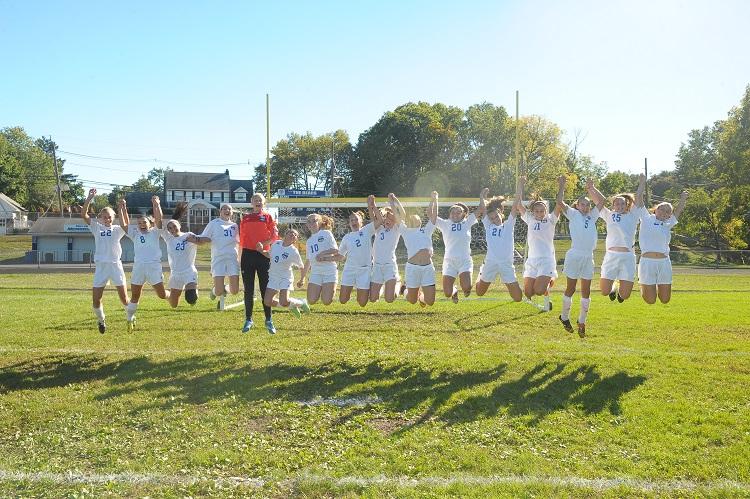 The Hawthorne High School varsity girls soccer team finished out their season with a hard fought battle and tough loss against Wallkill Valley in the first round of the NJSIAA North 1 Group 1 state tournament on Nov. 2. With a record of 12-5-1 this year, the Bears carried their momentum from last year into this season. The girls, under head coach Gus Schell, finished third in the NJIC Colonial division, as well as making it to the third round of the Passaic County Tournament.
One of the main components to the team's success was teamwork. The girls knew that to be able to win games, they would all need to cooperate and focus on playing the game. The Bears had big wins this year defeating powerful teams like Eastern Christian and Pompton Lakes.
Coach Schell was very impressed with his team's achievements, "The girls worked very hard this year, setting goals for themselves the entire season. The quality and style of play was raised to an entirely new level this year."
Although the girls will have a strong team again next year, the graduating seniors were detrimental to this teams success. Senior captains, Morgan Dittfield, Samantha Calkins, Leah Matari, and Megan Stanzack all played a very large role in the dynamic of the team.
Matari is going to miss playing for the Bears, "As a freshman I didn't expect my senior year to come so fast. It was surreal, playing the last game and walking off the field, knowing that I'll never wear my jersey on the field again or play with my friends and teammates."
Junior goalkeeper Madison Noordeloos added, "We really worked hard this season, and it translated on the field. I'm excited for next year, to be able to be a leader on the team."
The girls junior varsity team also had a successful season under new coach Todd Kenney. The JV team finished with an overall record of 8-2-1.