A Preview of the 2018 Volleyball Team From a Returning Senior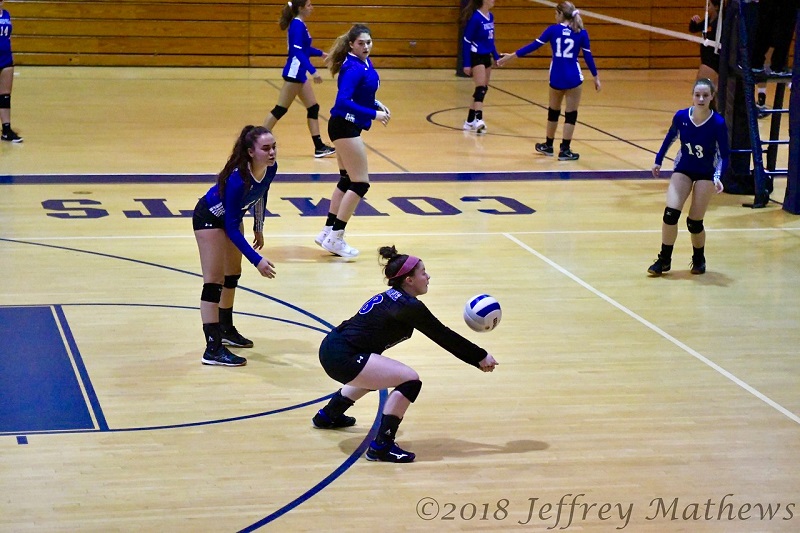 The Hawthorne High School 2018 Volleyball team has started off their season with a strong winning record.  
Even though the team has a busy next couple of weeks, The Clarion had the opportunity to sit and talk to Abby Reicher, the starting varsity libero.  A libero is defined as the rearmost defensive player on the court. Like all liberos, you will most likely find her in a different colored jersey than you'd see the rest of the team in.  This is because they strictly play back row, so the jersey indicates to the referees who the libero is. Abby was excited to tell us about the team's season so far.
Clarion Reporter: How do you feel about the season so far?
Abby Reicher: I am excited for my senior season. With many girls graduating last year, we have a very new team with a lot of potential.  I can't wait to see how successful we can be.
Clarion Reporter: Why do you play high school volleyball?
Abby Reicher: I have been playing since I was in seventh grade and just loved it. The team aspect, on and off the court, made playing that much better.  
Clarion Reporter: What are some goals you have set for this season?
Abby Reicher: Since I was a freshman, I always imagined winning the league title: and to do it my senior year would be amazing. Another goal of the volleyball team is to go far in states and potentially win the states. I also, overall, want to have a good, fun season and end with a winning record!