Hawthorne High School Fall Sports Recap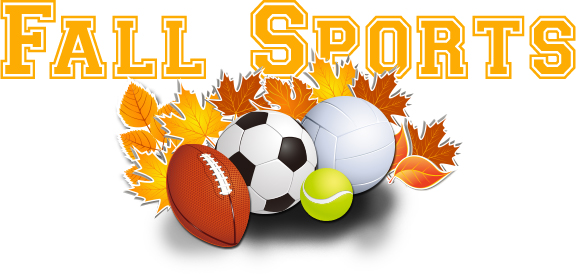 This past fall here at Hawthorne High School many of the fall sports teams had success during their seasons.
The HHS boys varsity football team finished with a 6-3 record making it all the way to the second round of the playoffs. The Bears lost against the Mountain Lakes Lakers with a score of 28-20. The Bears played exceptionally well, despite losing some very respected and hard working seniors the previous year. Hawthorne will have to play even better in the upcoming year because of losing star quarterback TJ Palmer and various seniors on offense and defense.
The Hawthorne's boys soccer team finished with a record of 8-8 in the regular season. Going 500 on the year, was not what the team hoped for, but they still made it to the first round of the playoffs. The Bears lost to the Lenape Valley Patriots by a score of 2-1. With the loss of valuable seniors, the upcoming players will have to pick up the slack if the team wants to continue to make the playoffs and have a successful season.
The Hawthorne girls volleyball team had a great record finishing with 14-6 in the regular season. Hawthorne's volleyball team played very well and looks to continue playing well in the upcoming season. They are losing some well respected seniors, but the young team looks to continue the success.
The HHS girls soccer team had an incredible season going 12-3 in the regular season. The team played exceptionally well and headed into the playoffs with the mentality to take home the title. The girls won their first two playoff games easily by blowing out Hasbrouck Heights with a score of 4-0 and Pompton Lakes with a score of 4-1. Hawthorne's third playoff game was a close one defeating Mountain Lakes with a tight game of 4-3. With their third win, the girls soccer team had made its way to the State Sectional, where they matched up against Midland Park. Hawthorne fought hard all the way throughout the game and sent the game into overtime. The overtime remained scoreless which sent the game into penalty kicks, tied 2-2. Midland Park had scored 4 penalty kicks and Hawthorne, unfortunately came up short with only 2 penalty kicks. Even though the season ended not the way the girls team had planned, they played amazing soccer and look to get back to States next year without some key seniors, but an overall young, motivated team ready to win.
Overall, all of Hawthorne's fall sports teams did phenomenal and they all hope to carry on this year's success into the upcoming season. Go Bears!!!