2018-2019 "Showtime" Basketball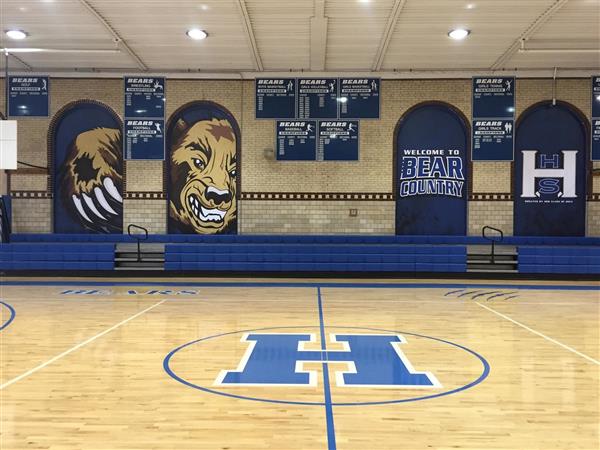 The Hawthorne High School "Showtime" Bears basketball team is heading into the 2018-2019 season. The Bears have lost some key players such as big man, Dallas Hoffman, and guard, Daniel Rodriguez, but hopefully this will not affect them this year as they look to a new, young team. This year, Coach Ward has slightly changed his lineup. Miguel Melendez, Jalen Palmer and Giovanni Morell have made the starting lineup entering the season. Coach Ward expects great things with this very young, talented team.
So far, Mr. Christopher "Showtime" Ward has set up many brilliant plays such as "Texas" and "knees". These plays get the young athletic players moving and in great position for easy points. The team will look to spread the floor and run the offense through TJ Palmer. TJ Palmer will have to play as the team leader with already three years of varsity experience, while playing with many rookies. They will try a fast paced game. Fast break points will be a priority for the team. Forcing turnovers with good, strong defense will result in success in transition. The team will need to focus on boxing out the opponents for rebounds, as they are undersized. Following the shots and crashing the boards will be crucial.
This year's roster has good depth. The guards in the lineup are TJ Palmer, Giovanni Morell, and Christopher Sanchez. The forwards on the roster are Jalen Palmer, and Miguel Melendez. The big man for the team is Shane Rooney.
December 18, 2018 was the first game. The Bears went up against Glen Rock. The Bears had a solid lead of 27-14 at the end of half, but Glen Rock came back strong in the third quarter. Hawthorne though played tough to secure the win by a score of 48-41. The Bears had great ball movement and played as a team. The next game is against Garfield at Garfield High School.