NBA Draft Lottery 2019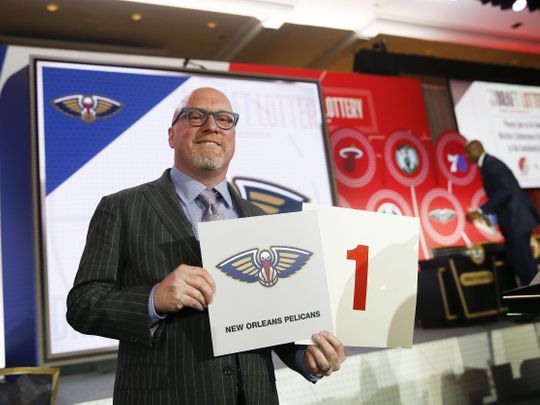 In the craziest draft lottery in NBA history, the New Orleans Pelicans jumped from the seventh pick to the first overall pick to land Zion Williamson from Duke.
The Memphis Grizzlies, New York Knicks, Los Angeles Lakers, and Cleveland Cavaliers rounded out the top five. This year the draft lottery changed: previously, the worst team (record wise) held a 25% chance to land the number one pick. Now, the worst three teams all held a 14% chance at the number one pick.
The teams who had the best chance at the number one pick all lost out, and two of them fell out of the top four, with the Knicks being the only team to receive one with the third pick. The other two teams, the Phoenix Suns and the Cleveland Cavaliers, fell to the sixth and fifth pick respectively.
Another surprise was the Los Angeles Lakers jumping from the eleventh pick to the fourth pick. The new draft lottery system may put an end to tanking in the NBA as now a worse record does not guarantee a high draft pick anymore.