The Sometimes "Forgotten" New York Football Team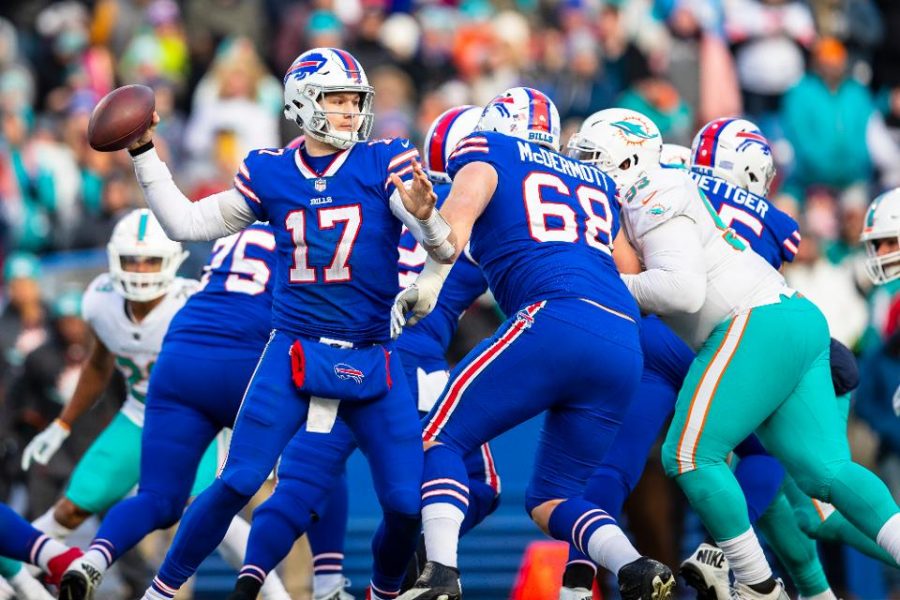 There is a football team named the "Buffalo Bills" and it is in Buffalo, New York which is near Canada. The Bills became a team in the American Football League (AFL) in 1960 and joined the National Football League (NFL) in 1970. Ralph Wilson founded the Bills and owned the team till 2014 when it was sold to Terrence Pegula and his wife, Kim.
One very famous player for the Bills was O.J. Simpson. He was a running back who was the face of the Bills team for most of the 1970's. In 1973 he broke the NFL single season rushing record. During O.J.'s time with the Bills the offensive line was called the "Electric Company" because it provided electricity for the Juice (Nickname for O.J.).  Another claim to fame for OJ was that he was the only player to rush for 2,000 yards in 1978.
In the year 1990 the Bills started using a no huddle hurry-up offense which helped them to become one of the best offenses in the league. Between 1990 and 1993 the Bills played in four consecutive super bowls; sadly they lost every one of them.
In 2016 Kathryn Smith was hired by the Bills as a special teams quality control coach. She was the first woman to become a full-time coach in the NFL. In September of this year the Bills won on the road in weeks one and two of the NFL season. They are the first team in history to do this and the two teams they beat were the New York Jets and the New York Giants.
In the midst of success and failure the Bills always play hard.  They need to be remembered as a New York team especially since they are the only New York team to actually play in New York.