What's Up With Antonio Brown?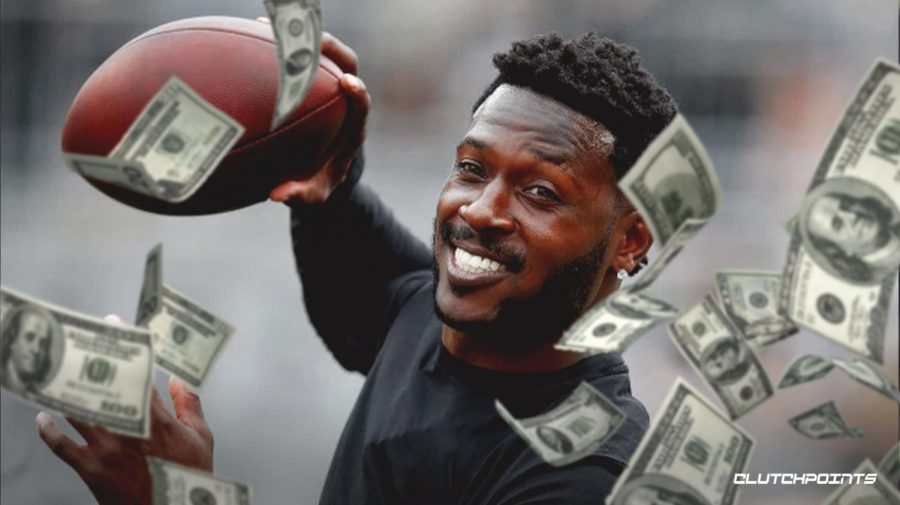 What's going on with Antonio Brown? One of the biggest stars in the NFL, Antonio Brown has had an interesting year. We might as well start at the beginning of this crazy story.
During a week 16 loss to the New Orleans Saints, Fox showed a heated altercation between Brown and head coach of the Steelers, Mike Tomlin. This was a huge game as the Steelers were fighting for the final spot in the playoffs. Brown decided NOT to play the crucial game the following week, to help determine if the Steelers would make the playoffs. The Steelers ultimately, won the game against the Bengals 16-13, and their playoff hopes were in the hands of Baker Mayfield and the Browns. The Browns down 20-7 at half stormed back to be down only by 24-26 with a minute and a half left. Baker Mayfield however threw an interception, thus ending all hopes for the Steelers playoff chances.
The playoffs rolled around and the Patriots won the Super Bowl again. It was apparent that Antonio Brown wanted out. As the draft crept up, the Steelers made a trade. Jon Gruden and Mike Mayock, of the Oakland Raiders called. They offered their 3rd and 5th round draft picks for Brown. Brown was officially a Raider, and no longer a Steeler. It was quiet for months. That was until August.
First, AB had burned his feet from cryotherapy. That was only the start. The Raiders were featured on HBO documentary Hard Knocks and the talk of the town was Brown fighting the NFl, for not letting him use his favorite helmet, which did not pass current safety protocols. Brown fought the NFL in a lawsuit, which he ultimately lost. He did get a sponsorship with Xenith, which recently ended their relationship with Brown.
Brown later got into a fight with GM, Mike Mayock regarding him skipping practices. Brown and Mayock got into a heated argument, which led to a whole series of events. Those include Brown posting a picture of the fine, the Raiders threatening to bench him for the entire season, and an Instagram video of a call between Brown and Coach Jon Gruden. 
The Raiders ultimately made the move to release Antonio Brown. With that, everyone's worst nightmare was about to come true. Adam Schefter of ESPN, reported that Brown had signed with the New England Patriots. 
Recently, allegations regarding Brown have come to light, such as being accused of sexual assault. This led to the Patriots cutting Brown. Brown then went on a tirade on Twitter with, now mostly, deleted tweets, calling out the NFL and Patriots owner Robert Kraft.
Brown later tweeted that he was quitting the NFL. He enrolled back into college, and is attending Central Michigan. From the looks of it, Brown might never play in an NFL game ever again.