New York Yankees Playoff Push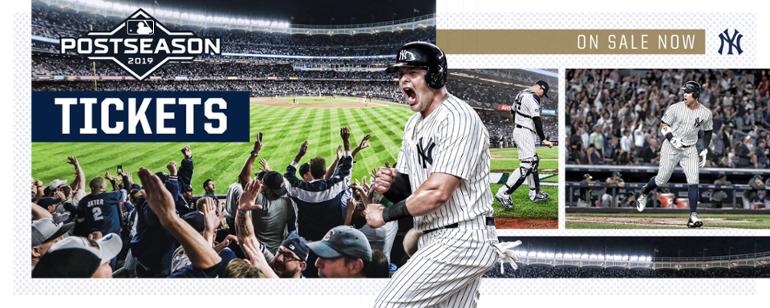 The 2019 Yankees are the team to beat this year.
During a season filled with an MLB record 31 injuries, you'd expect the Bronx Bombers to be in some serious trouble when it comes to contending. How could any team sustain a winning record with 31 players injured? The New York Yankees have done just that. With key pieces such as Giancarlo Stanton, Luis Severino, and Dellin Betances not playing until mid-September, the Yankees used what manager Aaron Boone calls "the next man up" strategy: a strategy that helped the Yankees win the AL East title.
The Yankees have a very solid minor league system with top prospects becoming rising stars right before our eyes. The Yankees former top minor league prospect, Gleyber Torres, is only 22 years old and so far has mashed an incredible 38 home runs. Torres, usually a second baseman, has played a lot of shortstop this year due to Didi Gregorious missing the first half of the season due to recovery from surgery he had in the off season. With Torres having to play shortstop, the Yankees signed DJ  LeMahieu to play second base this off season. With many fans being angered by the news of the signing because it was not Machado or Harper as many people wished for, LeMahieu has been nothing short of a superstar this year.
The lead off batter for New York is hitting .327 with 26 home runs and 102 RBI's and is right in the midst of the MVP race. To many people, he is the Yankees team MVP. Another key player, Gio Urshela, is filling in for the injured 2018 AL Rookie of the Year runner-up Miguel Andujar. Urshela, not known for his hitting, has quietly put together a tremendous year at the plate. As of now, he is hitting .314 with 21 home runs. Underrated players with LeMahieu and Urhsela are what make the Yankees so deadly.
As for the rest of the "next man up" roll, injuries to Stanton, Judge, and Hicks (the everyday starting superstar outfielders) Brett Gardner, Cameron Maybin, and Mike Tauchman have been exactly the boost that was needed. Even though just last week Tauchman went down with an injury, he was an underrated prospect that came up big and filled in for the mighty Aaron Judge. Gardner, who recently turned 36, has set a career high in home runs this season while filling in for the injured Aaron Hicks who has missed 2⁄3 of the Yankees season. Maybin, filling in for the 2017 NL MVP Giancarlo Stanton, has a legitimate shot of making the 2019 playoff roster. Finally, Gary Sanchez, who has missed a lot of time and has gone down with an injury 3 separate times this season, has still beat his previous career high in home runs this year. 
The Yankees finished with a 103-59 record as they now look to start their playoff run on Friday, October 4 against the Minnesota Twins. First pitch is at 7:05 in the Bronx as the chase for their 28th World Series officially begins.