Porzingis' Return to MSG Spoiled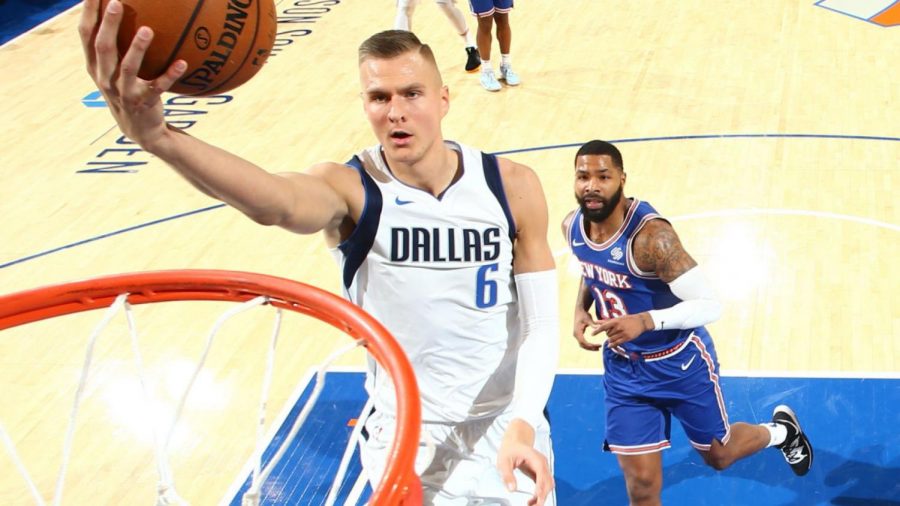 When the NBA schedule was released in August, Knicks fans circled the date. November 14, the former Knick Kristaps Porzingis was making his return to the most famous arena, Madison Square Garden. The disgruntled star requested a trade from the Knicks in February and was traded to the Dallas Mavericks. 
Many fans were mad at Knicks management the day of the trade. How could the Knicks trade away their best young player in years? Then #6 on the Mavericks did the unthinkable, instead of thanking the city of New York and the fans he tweeted out a GIF of him and his now teammate Luka Doncic dabbing up. This enraged the entire Knicks fanbase, along with Porzingis putting on cryptic messages on his Instagram story disparaging the Knicks.
In the first matchup in Dallas the Knicks beat the Mavericks 106-102. Frank Ntilikina had his best game as a pro. Marcus Morris led the team in scoring with 29. Now, moving to New York, the fans were ready. A nationally televised game, a sold out MSG, and 20,700 fans ready to "boo" their former star. 
Porzingis was booed relentlessly by the fans. He started off the game shooting awful. Whenever the Mavericks had the ball the crowd was chanting "KP Sucks!" The Knicks  had a ton of turmoil regarding their front office and head coach. After starting the season 2-9, they were desperate for a win. 
Porzingis and Doncic got it going in the 2nd half and made it a game. Porzingis dropped 20 points while Doncic dropped 33. However, the Knicks pulled away 106-103 with a game winning 3-pointer from Marcus Morris, who led the Knicks in scoring with 20. Frank Ntilikina sealed the game with 2 clutch free throws.
The Knicks swept the season series against their former star and this has given the Knicks fans a slight glimpse of hope for another awful season.