2019 MVPs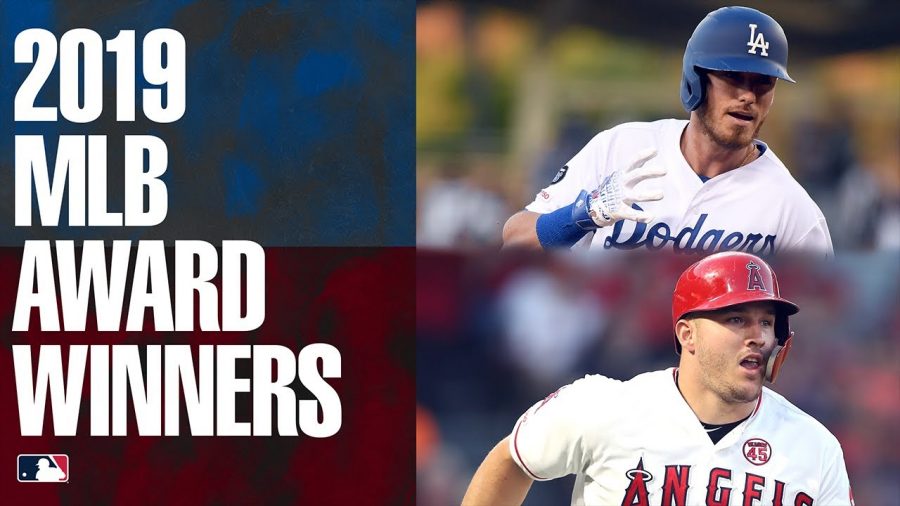 The two Los Angeles boys, Mike Trout and Cody Bellinger, won the AL and NL MVP respectively Thursday night.
Both players had career years this season and won the awards by a large margin. Mike Trout plays for the American League team, the Los Angeles Angels of Anaheim. Cody Bellinger plays for the National League team, the Los Angeles Dodgers.
Mike Trout is the 28 year old superstar center fielder for the Angels. He had a career year this season even after missing most of September with an injury. In 134 games, Trout batted .291 with 45 home runs, 104 RBIs, and an astonishing .438 On Base Percentage.
Trout easily edged out Alex Bregman and Marcus Semien to win his third MVP award in his 8 year career. Trout has had a phenomenal career thus far as he is a 3 time MVP, 4 time MVP runner-up, 8 time All Star, 2 time All Star MVP winner, 2012 AL Rookie of the Year, and 7 time Silver Slugger. Trout will look to add more to his trophy shelf next season as he will be chasing his 4th MVP award.
Cody Bellinger is the 24 year old outfielder and first baseman from the Los Angeles Dodgers. After having an on going competition with Brewers outfielder Christian Yelich for the NL MVP race, Bellinger persevered after Yelich fractured his knee in early September.
Bellinger received 19 out of the 30 first place votes to win the award after batting .305 with 47 home runs, 115 RBIs, and a .406 On Base Percentage. Bellinger beat out Christian Yelich and Anthony Rendon to take home his first MVP award of his career. Bellinger has had a nice career so far even though he has only been in the league for three years. Bellinger is a 2 time All Star, 1 time MVP winner, 1 time Silver Slugger, 1 time Gold Glove winner, NLCS MVP, and 2017 Rookie of the Year. Bellinger has a bright future and plenty of awards to win ahead of him in his career.