Top Free Agent Pitchers for New York Yankees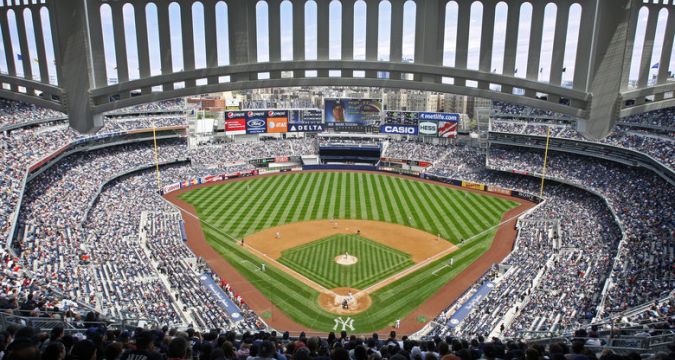 The Yankees season was cut short as they fell to the mighty Houston Astros in the ALCS. In order to make it to the World Series in 2020, New York will have to make big moves to be the best team in baseball. Here are the top free agents the Yankees should pursue.
Gerrit Cole- 2019 Stats: 20-5, 2.50 ERA, 212.1 Innings, 326 Strike Outs, 0.89 WHIP
Gerrit Cole is coming off of the best season of his career. The Houston Astros Star pitcher is looking for a hefty contract most likely somewhere between 25-30 million dollars a year. Signing a guy like Cole would have a GIGANTIC impact on the Yankee's starting rotation which struggled mightily throughout the season. I emphasize gigantic because the thought of having such a dominant ace like Cole in the rotation will only help with the team and fan morale and give a new stride of confidence for the 2020 season. The Yankees can't miss out on trying to sign Gerrit Cole. 
Stephen Strasburg- 2019 Stats: 18-6, 3.32 ERA, 209 Innings, 251 Strike Outs, 1.04 WHIP, World Series MVP
Stephen Strasburg just won the 2019 World Series and World Series MVP. He also just opted out of his remaining contract of 4 years worth 100 million dollars or 25 million dollars a season. By signing Strasburg, the Yankee's starting rotation would be immediately boosted. Strasburg has extremely dominant playoff numbers and a World Series MVP under his belt. The Yankees need someone like that if they look to win the AL Pennant in 2020. If the Yankees can sign Strasburg and Cole, they will be the best team in baseball with a new rotation consisting of Cole, Strasburg, Paxton, Severino, Tanaka, and a mixed use of  Happ/German every now and then. 
Madison Bumgarner- 2019 Stats: 9-9, 3.90 ERA, 207.2 Innings, 203 Strike Outs, 1.127 WHIP
I think the Yankees should sign him, even after the worst year of his career, simply because of his extremely dominant playoff performances. Bumgarner is one of the best playoff pitchers of this generation winning 3 World Series with the Giants along with a World Series MVP in 2014. He eats up innings and strikes out plenty of people as well. He will be especially valuable in the playoffs and it would not cost more than 18-20 million dollars a year to sign him.
If the Yankees want to make a deep playoff run and win the World Series on 2020, they better be willing to open their wallets and pay for these 3 top free agent pitchers.