The Basketball Team of the 90's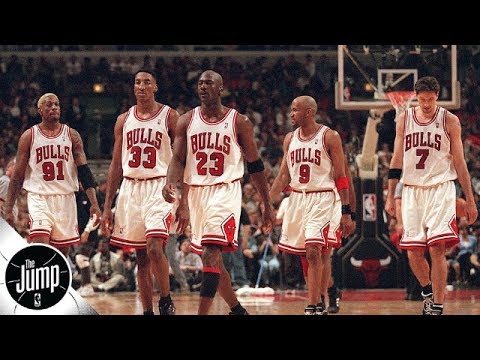 The Chicago Bulls are a basketball team located in Chicago, Illinois.  They compete in the National Basketball Association as a member in the Eastern Conference Central Division. The team began on January 16, 1966.  The Bulls home games are played at an arena that is shared with the Chicago Black Hawks hockey team.
During the 1990's the Bulls were a very powerful team. They won six NBA championships between 1991 and 1998.  All six of their championship teams included Hall of Famers: Michael Jordan, Scottie Pippen and Phil Jackson.  In addition, the Bulls won 72 games during the 1995-96 NBA season setting an NBA record.  This record was broken by the Golden State Warriors during the 2015-16 NBA season when they won 73 games.  The 1996 Bulls are considered one of the greatest teams by many experts and analysts.  While playing for the Bulls, Michael Jordan and Derrick Rose both won the NBA most valuable player award.
Dick Klein served as the Bulls president and general manager in their early years.  He was the only Bulls owner to ever play professional basketball. Klein sold the Bulls to the Wirtz family in 1976. They were also owners of the Chicago Black Hawks.
The Michael Jordan era went from the 1984-1998 and Jordan lead the league by scoring 37.1 points per game.  He became the first Bull named to the All-NBA first team.  The Bulls won their first championship three-peat in 1991-1993.  Michael Jordan retired from basketball on October 6, 1993 but he returned in March 1995.  He then helped to lead the Bulls to their second championship three-peat in 1995-1998.   Also helping the Bulls to be one of the strongest teams in the NBA during 1995-1998 were Scotty Pippen and Robert Parish.  All three of them were honored as members of the 50 greatest players of all-time with the NBA celebrating it's 50th season.
In conclusion, the Bulls will always be remembered as the team of the 90's.   Any real basketball fan will remember this team and how Michael Jordan brought basketball to a whole new level of play in the 1990's.