Chiefs Win the Super Bowl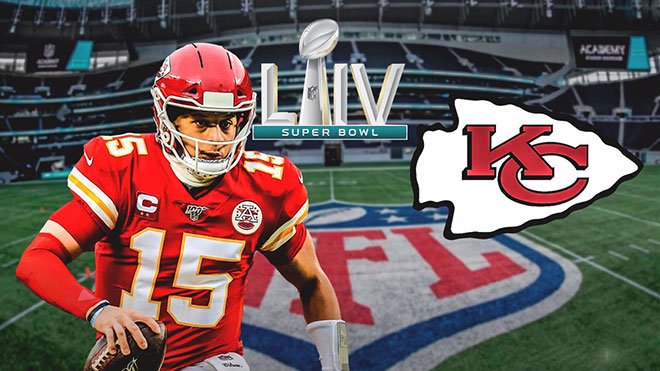 For the first time in 50 years the Kansas City Chiefs have won the Super Bowl beating the San Francisco 49ers with a final score of 31-21.
The Chiefs started out hot scoring the first touchdown of the game in the first quarter, but would be held to only a field goal until the fourth quarter. The 49ers played great out of the gate, their quarterback Jimmy Garoppolo threw for 219 yards in 20 completions with one touchdown and two picks.
What gave the 49ers the edge early on was their amazing defense. The 49ers had two interceptions against the incredible Patrick Mahomes and it looked like San Francisco was going to add another ring to their name, that was until the fourth quarter began and Patty Mahomes decided that he was getting his ring instead.
The Chiefs scored an unanswered 21 points in the fourth quarter and Mahomes threw for 286 yards with two touchdowns.  Damien Williams rushed for over 100 yards and had a rushing touchdown along with Mahomes who had a rushing touchdown as well.
After scoring 21 unanswered and holding the 49er offense the Chiefs took a knee and Kansas City was finally back on top after 50 years. This is Patrick Mahomes' first Super Bowl win and he is the youngest player to win MVP and a Super Bowl, only being 24 years old.
With this first championship in the books, who knows what the young Mahomes and the Chiefs can accomplish in the next 10 years.