Yankees Injuries Begin, Paxton Out Until Mid-May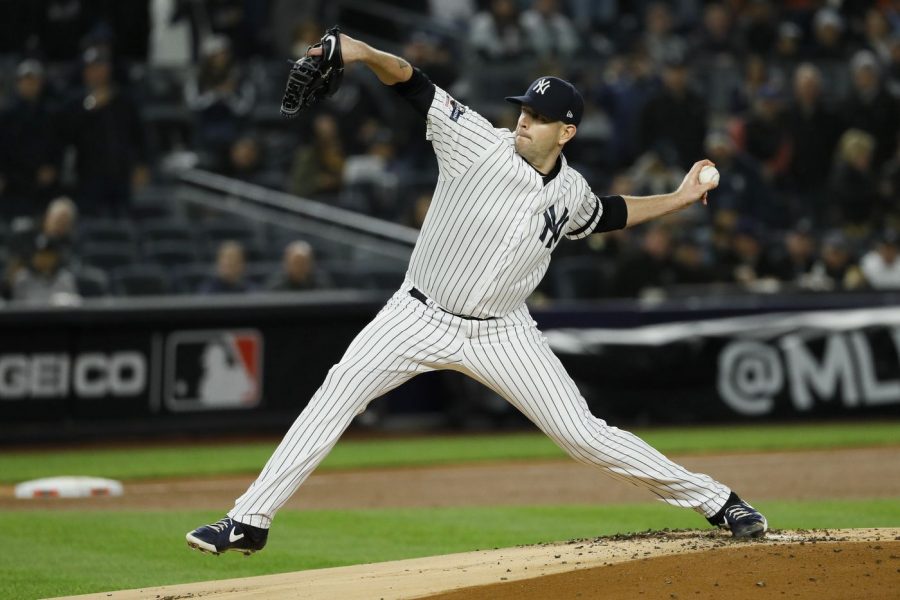 The official date of the day that the Yankees pitchers and catchers report is set for February 12 and their first official work out is set for February 13. That should be very exciting news for Yankee fans as it means they will get to see the newly signed Gerrit Cole in action for the first time in pinstripes. The Yankees look like they will have a lethal rotation consisting of Gerrit Cole, Luis Severino, Masahiro Tanaka, and James Paxton. Well, at least until the Yankees announced that Paxton will miss the first month and a half due to injury.
The Yankees acquired James Paxton, also known as "Big Maple", last winter in a deal that sent Justus Sheffield and two other prospects to the Seattle Mariners in return for James Paxton. Paxton was pretty efficient for New York especially when it mattered most, late in the season and during their play off run. During the regular season, Paxton had a 15-6 record and pitched to a 3.82 ERA in 150.2 innings pitched while adding 186 strikeouts. He was very effective in the playoffs where he pitched to a 3.46 ERA and struck out almost ⅓ of the batters he faced (20 out of 58).
On February 5, exactly one week before pitchers and catchers report, Paxton underwent a "microscopic lumbar discectomy with the removal of a "peridiscal cyst" according to Jon Morosi of MLB Network. This will leave the Yankees without Paxton until at least mid-May but Paxton's agent Scott Boras could see him returning by the end of April or first week of May if all goes well.
The loss of Paxton means the Yankees will need to dig into their farm system or use the opener roll once again. In the meantime, every Yankee fan can only hope for a speedy recovery and to see Paxton back out in pinstripes as soon as possible.