Sports and Covid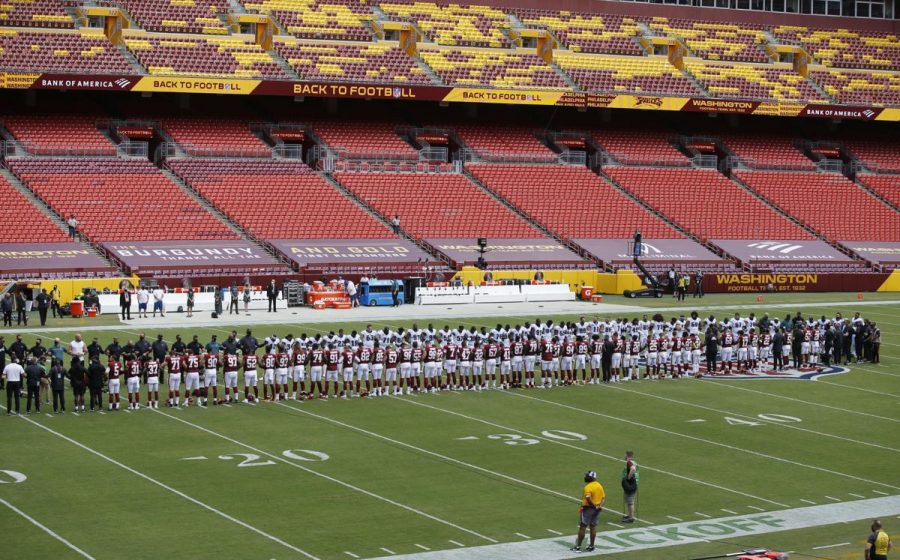 As some sports seasons are coming up, and some are already completed, it's time to find out what is going to be happening with them all.
During this time, the Covid-19 cases are on a daily rise and the highest it has ever been. Due to this fact, the sports seasons might be minorly or majorly affected. As we know the NFL season is already a bit more than half way through their regular season and the NBA will be starting up soon in about a month. What might happen? 
Well to start off, we have sports games with no audience in person, everyone must tune in live. Then there is daily testing of the players and coaches. Now in the NFL, even as dozens of players are testing positive, they are still pushing through to finish the season. The league's teams said that if cases keep on coming that they will add another week of play to the normally 17 week season. Also, they might add an additional 2 teams to the playoffs if certain games that might affect the outcome of the playoffs have to be missed. 
The NBA will be starting their season a month later than normal. This is because of the delayed finals of last season, it will also have 72 games per team instead of the normal 82. All teams won´t start at the same time either because of where they placed last year. Also, the NBA draft will be held on November 18.
The NHL will be reducing their schedules and keeping players and teams in bubbles for certain weeks at a time. For example, one team might have a few home games in a row, then they would have a week with their family at home and then a few away games in a row. The last thing that the NHL might do would be to reduce the amount of games played by each team.
In all, the coronavirus is affecting all sports teams and leagues largely.