The HHS Girls Tennis Team Is Looking For Players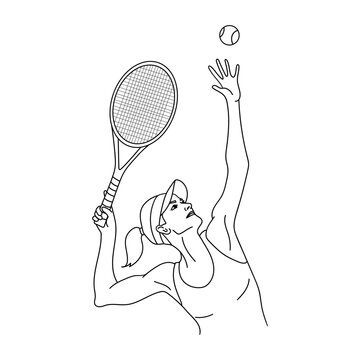 Interested in playing a sport here at Hawthorne High School but don't know which one to choose? Tennis is a great sport to consider and there's still time to join this year! 
Only a few games into the season, the HHS Girls Tennis team is still looking for players. One benefit is that no experience is needed to join! Maybe you have only played tennis recreationally, or you played years ago but haven't played since. Even if you have never touched a tennis racket in your life, we would still be thrilled to have you on our team. Tennis is an easy-to-learn sport, and after only a few weeks, there has been obvious improvement in our players who had never played before.
It's also not a very time-consuming sport, and practice is only during the week for an hour and a half after school, weather permitting. We have a good team that shows potential, and will gladly welcome any new players. 
Tennis is a great sport for several reasons. It's a very physical sport that is perfect for improving strength and agility. It is also more of an individual sport, and during matches, you will either play alone or with  one other teammate. You can set your own personal goals and there isn't as much pressure put on you when you mess up. 
As the current captain of the HHS Girls Tennis Team, I can guarantee that being on this team is a fun and exhilarating experience. I joined last year, when there were very few players because I wanted to be a part of a team here at Hawthorne High School. Colleges also love to see students who show commitment and dedication to their school, and who can work with a team. I knew that I didn't want to join a sport that would be too stressful or competitive, so I thought that tennis would be perfect. I highly recommend that any girls who have never played a sport or aren't interested in any of the other fall sports HHS offers should definitely consider joining. 
Tennis season is short and will be over by late October, but there is still time to join! Or if not this year, consider it for next year. It is an easy way to get your own varsity letter and it looks good on college applications, without having the same stress and competitiveness that the other fall sports have.
Overall, being on the HHS Girls Tennis Team is a fun experience that you won't regret being a part of. So come join!