My New York Giants Corner Weeks Four and Five: Isaac's Thoughts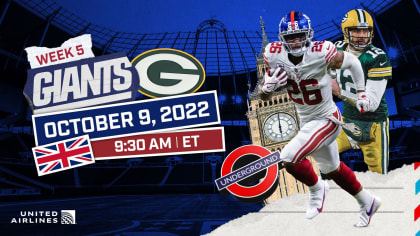 After a Monday night loss to the Dallas Cowboys, the Giants next game was at home on Sunday, October 2nd where they hosted the Chicago Bears.
Neither team's offenses exploded on the field, but the Giant's did pick up the win, beating the lowly Bears 20-12. Giant's QB Daniel Jones rushed for 2 touchdowns, and running back Saquon Barkley rushed for an amazing 146 yards.
This win gave the team a 3-1 record. Next up: London, and the Green Bay Packers.
If you were up early on Sunday, October 9th, then you were able to watch the Giant's play in London, England against the Packers.
In a comeback win, Saquon Barkley ran for a 2 yard touchdown late in the game and the Giant's beat the Pack, 27-22.
Packers QB Aaron Rodgers did drive his team right back down in the field in the waning minutes of the game, but his 4th and 1 pass was batted down and the G-Men won another one!
Next up is the Baltimore Ravens, at home, on October 16th.