HHS English Teacher Presents Thesis at the NERA Conference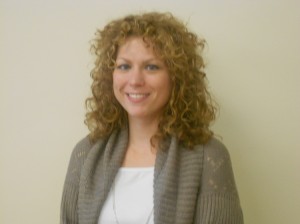 Sophomore English teacher, Alyssa Schlossberg, was invited to the Northeastern Educational Research Association's 43rd Annual Conference on October 17 in Rocky Hill, Connecticut to present her Master's thesis entitled "How is Academic Integrity Interpreted and Practiced among High School Sophomores?"
Schlossberg submitted her thesis for NERA review and was informed in August that she had passed the initial panelist review. She then had to rewrite her thesis to meet the NERA parameters and create a PowerPoint and 15-minute speech.
The theme of the conference this year was titled "A Multidisciplinary Approach to Educational Research." At the conference there were workshops, invited panels and sessions, individual paper presentations, posters, symposia, and working groups. There were also speeches by Dr. John King Jr. and Dr. John Easton.
The NERA is an organization that strives to support educational study and create a good setting for researchers. Members of the NERA are from all different categories of the educational field, including academics, research and development, training and technical assistance agencies, public schools, and state departments of education.
Schlossberg said, "This is a truly exciting event for I never thought I would ever write a thesis. Thankfully my thesis advisor pushed me to go even further with my thesis. Now I am presenting before a panel of esteemed judges, and if they respond positively my work just might move on to actual publication."