The Beatles: More Than Just Music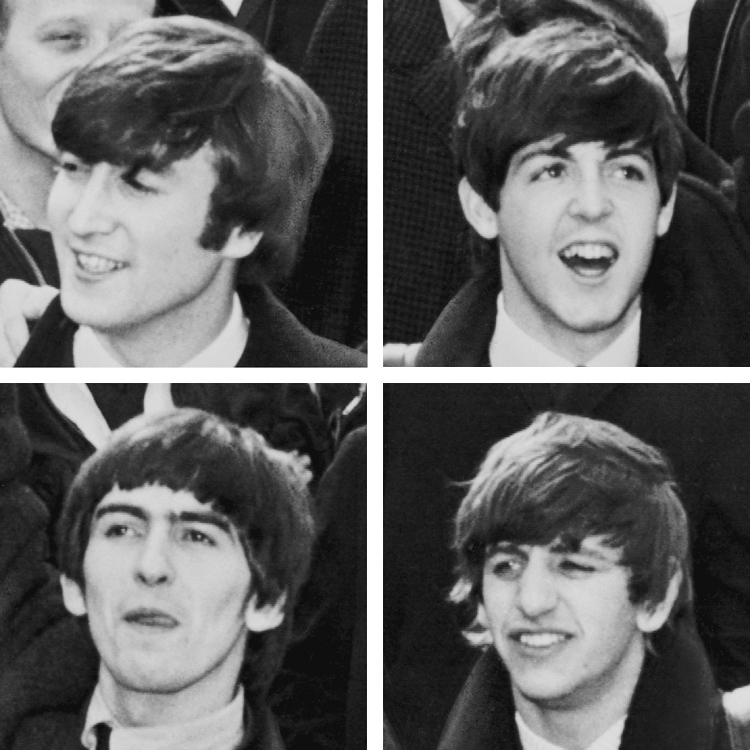 Sarah Kearsley, Staff Writer
February 12, 2014
Many could argue that The Beatles revolutionized the face of the music industry. Before their arrival, some believed that music had begun to lack substance, depth, and meaning. However, that all changed when The Beatles brought music that held messages of peace and love and made the music of their era more than just the strumming of a guitar and the beat of a drum.
As noted on History.com, the U.S. was first introduced to The Beatles on February 7, 1964. George Harrison, Ringo Starr, Paul McCartney, and John Lennon, the members of the band, were shocked to see crowds screaming and crying for them while waiting for their plane to arrive. From the moment they landed in America, they were an instant hit.
Matthew Corvo, history teacher at Hawthorne High School, teaches American Studies: 1960's – 1990's. Within this course, Corvo highlights The Beatles and teaches students about their many accomplishments. According to Corvo, The Beatles originally started out in the music industry with a pop and commercial style. Their manager, Brian Epstein, believed that was the only way for them to gain popularity. Please Please Me was their first official album and immediately rose straight to the top of the charts.
As time went on, The Beatles began to realize that they were not this pop band that everyone believed them to be. They began to evolve into a more psychedelic rock genre and began releasing songs with more depth and meaning. With albums such as Sgt. Pepper's Lonely Hearts Club Band, which remains to this day the Rolling Stone's number one best album, and Abbey Road, they blew people away with their powerful lyrics and unique sounds. According to an article on RollingStones.com, "…The Beatles held the first five slots on the Billboard Singles chart; they went on to sell more than a billion records; and [in the] 2000's [their album] 1, a compilation of The Beatles Number One hits, hit Number One in 35 countries and went on to become the best-selling album of the 2000s."
Over the course of time, The Beatles became more than just an innovative rock and roll band. Through their music and lyrics, they were idolized by millions and became the image of peace and harmony. Many people, especially the youth, used their lyrics to guide themselves in their own lives. The title of their song, "All You Need is Love," even became a worldwide expression for peace.
In addition to influencing American society, The Beatles impact on the music industry has had such an everlasting impact that artists today still use their songs as reference. They showed artists that music is more than just a sound and also that changing your style is not always a bad thing.
Altogether, the effect that The Beatles have left has truly had a significant impact on the progression of the music industry. RollingStones.com said, "No band has influenced pop culture the way The Beatles have. They were one of the best things to happen in the twentieth century, let alone the Sixties. They were youth personified. They were unmatched innovators who were bigger than both Jesus and rock & roll itself."