Hollywood's Biggest Night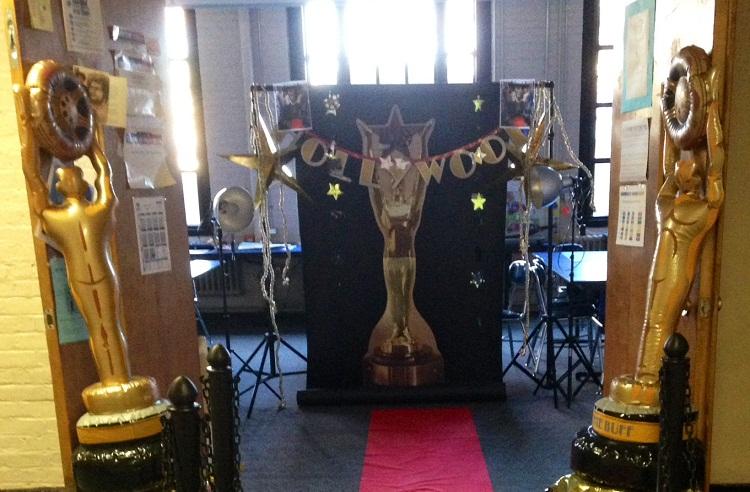 Ricky Dockray, Staff Writer
February 27, 2014
Some would say winning an Academy Award, also known as an Oscar, is the epitome of success in the film industry.  From actors and directors to costume designers and composers, the Academy Awards honor every aspect involved in making a major motion picture come to life.
Since the very first Academy Awards ceremony on May 16, 1929, at the famous Hollywood Roosevelt Hotel in Los Angeles, the Motion Picture Arts and Sciences Academy decided both the nominees and the winners. This way of deciding who gets the immense honor of a nomination and the even superior honor of a win still holds true today.
The first Academy Award winners included Wings for Best Picture; Emil Jannings for Best Actor in The Last Command and The Way of All Flesh; Janet Gaynor for Best Actress in 7th Heaven, Street Angel, and Sunrise; Lewis Milestone for Best Director (Comedy Picture) for Two Arabian Knights; and Charlie Chaplin, who took home an honorary award for acting, writing, directing, and producing The Circus.
Now, 86 years later, this year's highly anticipated Academy Awards are quickly approaching.  Hosted by the always funny Ellen DeGeneres at Los Angeles's Dolby Theatre, this year's ceremony is sure to impress.
With a group of incredible films being nominated in the Best Picture category, which is one of the most coveted awards of the night, this year's awards are looking to be one of the most competitive and viewed yet. The films in this category are American Hustle, Captain Phillips, Dallas Buyers Club, Gravity, Her, Nebraska, Philomena, The Wolf of Wall Street, and 12 Years a Slave.
Hawthorne High School is also getting into the Oscars. John Di Lonardo, media arts teacher, and his class hosted an  Academy Awards celebration the week of February 24, complete with red carpet and paparazzi. The class also hosted a school-wide prediction contest in which "C Day" homerooms voted for who they think is Oscar-worthy in 2014.  The winning homeroom will be revealed the week after the awards ceremony.
The Clarion is also getting into the action. This week, the poll found on the newspapers homepage (HHSClarionNews.com) asks, "Who should take home the 2014 Oscar for best picture?"
Make sure to vote for your prediction for best picture on The Clarion today, and be sure to watch the 86th Academy Awards on March 2, 2014 on ABC. To check out the full nominee list, go to Oscar.go.com/nominees.