New Board of Education Trustees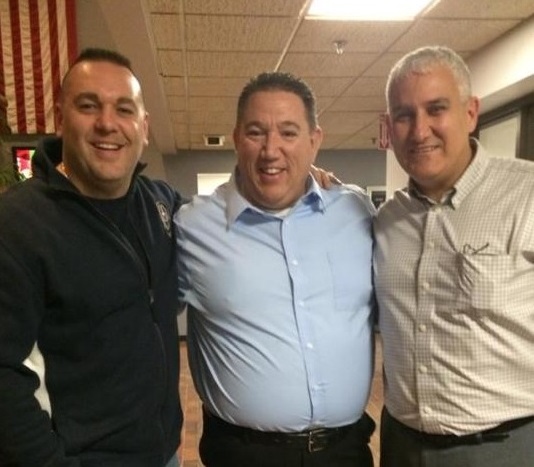 Hang on for a minute...we're trying to find some more stories you might like.
On Tuesday, November 4, 2014, three Hawthorne Board of Education members were elected to serve the community. The Record newspaper reports that Mike Sciarra led all candidates with 1,775 votes. Michael J. Doyle received 1,745 votes, and Anthony Puluse 1,530.  The two unsuccessful candidates were Gus Penaranda with 995 votes and Heidi Ruiz with 828 votes.
Mike Sciarra, the candidate with the highest number of votes, is an independent contractor for manufacturing products. He has lived in this borough for 18 years and has three children, two of whom attend Hawthorne schools and one has graduated Hawthorne High School. Sciarra told the Hawthorne Press, "I need to be an effective communicator. I built a business on honesty, integrity, accountability."  Sciarra wants to restore and make decisions of the BOE to be better for the community. Sciarra told the Hawthorne Press, "The district needs a vision or a master plan."
Michael J. Doyle is a detective sergeant with Bergen County Sheriff's department. He has lived in Hawthorne for 10 years and has two children who both attend Hawthorne schools. Doyle served as a PBA union leader for over 14 years serving as president, vice president, and secretary. Doyle and Sciarra agree that we, as a district, need to improve our educational standards.
Anthony Puluse has lived in this town for his entire life. He has a two children in elementary school and is a member of the Hawthorne Education Foundation and is the serving secretary. Puluse has been attending board meetings actively in the past eight years. Puluse told NorthJersey.com, "I want to know that Hawthorne is moving in the right direction with education. I want to increase the communication throughout the district with parents and taxpayers and to let them know what's going on inside their community."
These new Board of Education trustees will take their seats on the Board on January 1, 2015.
EDITOR'S NOTE: The vote count reported in this article was gathered from The Record on Wednesday, November 4,2014. On November 6, 2014, the Hawthorne Press reported that Michael Doyle was the front-runner with 1906 votes, followed by Sciarra with 1901 and Puluse with 1666.