Alumni Spotlight: Mr. Kabrel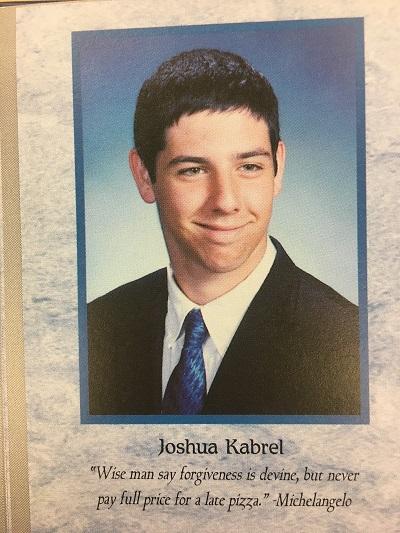 Editors Note: The Clarion is excited to introduce a new column called "Alumni Spotlight" showcasing graduates from Hawthorne High School. Next up, HHS alumni Mr. Joshua Kabrel from the class of 2005. He was a very skilled athlete and diligent student.
Clarion: What is your life like after high school?
Kabrel: Life is great. I really have no complaints. I love what I do and the people and students that I work with.
Clarion: How was your high school experience?
Kabrel: My high school experience was great. I enjoyed playing sports and being involved in different clubs. I had a great group of friends who I am still very close with today.
Clarion: What was your favorite high school memory?
Kabrel: It's hard to pick just one single memory. I really enjoyed playing sports and hanging out with my friends.
Clarion: What college did you go to if you went to college?
Kabrel: I went to Rutgers University in Newark.
Clarion: What sport or sports did you play while in high school?
Kabrel: I played football, wrestling, and baseball for all four years.
Clarion: Who was your favorite teacher?
Kabrel: That's a tough one. I had many favorite teachers but I think Mr. Van Winkle would have to be one of my favorites. He made me laugh so hard at one point that I started crying.
Clarion: What career did you choose after high school?
Kabrel: I teach social studies and criminal justice at Hawthorne High School.
Clarion: Has any of the teachers you had impacted your life in anyway?
Kabrel: I would like to think that the majority of my teachers impacted my life in a positive way. Some helped develop my love for history while others helped me understand how to be successful on other levels.
Clarion: What extracurricular activities were you involved in?
Kabrel: Besides sports I was involved in student council, class cabinet, Italian club, S.H.A.R.E, and Peer Leaders.
Clarion: If you had to do high school all over again, what would you do differently?
Kabrel: I do not think I would do anything differently. I grew up with great friends, teachers, and coaches who cared about me and helped me become who I am today.