Halloween, is There an Age Limit?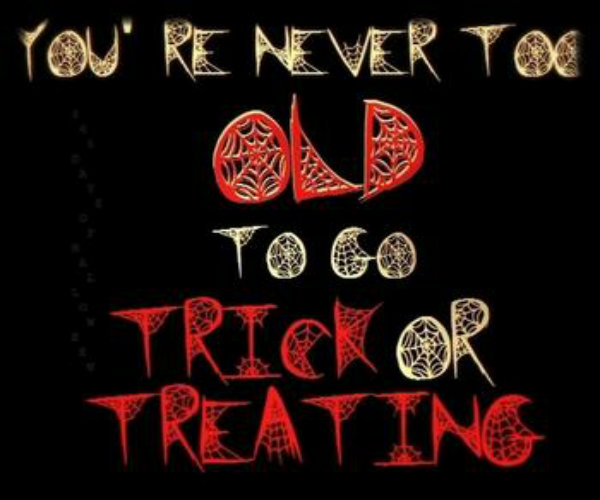 Hang on for a minute...we're trying to find some more stories you might like.
As we get older, certain childhood traditions start to become obsolete and the social idea of being too old for something becomes prevalent. Perhaps the greatest example of this would be Halloween.
Most people can probably remember going trick-or-treating with their family and friends when they were younger. However, once they reach a certain age, people usually decide that the activity is too childish for them. We have to wonder, though, when do you become too old for these fun activities, and who or what decides when the age limit comes into play?
In order to figure this out, we must take in a lot of the factors that play into Halloween and growing up. As we get older, more resources become available to us and it is undeniable that these resources hinder our excitement when it comes to the holiday.
Firstly, many people have phones by the time they are teenagers and usually become concerned more with spending time on social media rather than going outside and walking around for hours. There is also the whole aspect of spending time with friends. As a child, you are dependent on your parents to bring you and your friends together, who you don't necessarily get to spend much time with out of school. However, as you get older, these gatherings become a lot more common as you grow to become more independent, so there is never a desperate desire to spend time with your friends.
Wanting to know how the students at Hawthorne High School felt about Halloween, The Clarion asked them several questions regarding trick-or-treated, dressing up, and decorating for Halloween.
Out of those polled, more than half stated they still dressed up and went trick-or-treating: while twice the amount of people said they didn't decorate, than those that said they did.
It is clear that the whole idea of trick-or-treating has many high school students divided. However, a majority of those polled seem to agree on no longer participating in the more family-based activity of decorating.
Alexandria Henriquez, who denied both trick-or-treating and dressing up, said that she instead "just [gets] candy from the store." Similarly, Kayla Joseph said she "[doesn't] really do anything. "
In the end, I believe that whether there should be an age limit or not to activities such as Halloween, it is undeniable that such a cut-off exists. It stops being socially acceptable for adults to go around the neighborhood asking for candy. However, I agree with the idea that the age at which this cut-off occurs is not determined generally, but very much depends on the specific person and their personal past-times. In the end, everyone should enjoy fun times such as Halloween for as long as they can because a time will come when opportunities for such times will no longer be available.